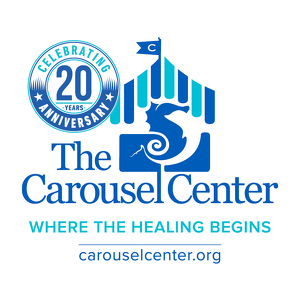 Shirley Logan
August 13, 2020 - October 31, 2020
Shirley Logan - Fundraiser for Carousel Center
Hi Friends! I am excited to tell you I was invited to help raise awareness and support for the Carousel Center! You can read a little more about this awesome organization below. I am honored to use some of the songs I have written in the past to make a differnece in these children's future... and it would be AMAZING if you will help WITH me! This is an endeavor that is close to my heart - please vote and share :) 
With your support, the Carousel Center (TCC) serves almost 500 children annually when there are concerns of sexual, or physical abuse and neglect. Your support provides services in a nurturing, friendly, and safe environment at no cost to the child's family. 
TCC is the region's only nationally-accredited, a 501(c)(3) nonprofit, child advocacy center. TCC assists community partners to hold child abuse perpetrators accountable, while simultaneously assisting child survivors and their families who have experienced physical/sexual abuse in Brunswick, New Hanover and Pender counties to do the hard work of healing and get back to simply being children.  For more information, visit: www.carouselcenter.org 
Team Badges
This team hasn't earned any badges yet.
Our Supporters
Jennifer Summers

Thank you Karen for bringing awareness to this cause

2 weeks ago

Tracy Kabeshita

3 weeks ago

Anonymous

3 weeks ago

Darcy Law

In Honor of Lenore Scatuorchio

3 weeks ago

$21.00

Alex Paquin

3 weeks ago

$10.00
Shirley Logan

Last month

$250.00

Stacey Loesch

4 weeks ago

$105.00

Karen Clow

3 weeks ago

$52.50

Darcy Law

In Honor of Lenore Scatuorchio

3 weeks ago

$21.00

Alex Paquin

3 weeks ago

$10.00