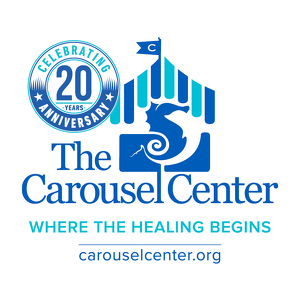 The Treble Makers
August 13, 2020 - October 31, 2020
The Treble Makers for Carousel Center!
Friends,
Give a little, help a lot! The Carousel Center is one of my favorite organizations in NH county due to their mission of helping some of the most vulnerable in our community! The importance of their work cannot be overstated and the lives they touch in a positive way. I am happy to share our team with you and hope the acts bring a smile to your day! Thanks for helping us reach our goal and supporting the Carousel Center's Mic Drop nite!
With your support, the Carousel Center (TCC) serves almost 500 children annually when there are concerns of sexual, or physical abuse and neglect. Your suport provides services in a nurturing, friendly, and safe environment at no cost to the child's family. 
TCC is the region's only nationally-accredited, a 501(c)(3) nonprofit, child advocacy center. TCC assists community partners to hold child abuse perpetrators accountable, while simultaneously assisting child survivors and their families who have experienced physical/sexual abuse in Brunswick, New Hanover and Pender counties to do the hard work of healing and get back to simply being children.  For more information, visit: www.carouselcenter.org 
This what the Carousel Center Does with Your Donations
This is what we are raising donations for!
Team Badges
This team hasn't earned any badges yet.
Our Supporters
Ashley Helfer

3 weeks ago

$100.00

Richard Novak

3 weeks ago

$100.00

Eddie Seijo

I expect one day to see Michael Edgerton dance

3 weeks ago

Laurie Whalin

Sully is a star!

3 weeks ago

Glenda Easterling

4 weeks ago

$200.00
Michael Edgerton

Last month

$500.00

Glenda Easterling

4 weeks ago

$200.00

Deborah McGhee

4 weeks ago

$105.00

Ashley Helfer

3 weeks ago

$100.00

Richard Novak

3 weeks ago

$100.00