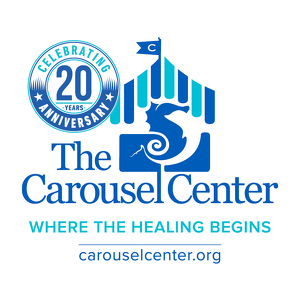 Jackson Ward
August 13, 2020 - October 31, 2020
Jackson's Comedy/Magic Show
Jackson Ward is a 6th grader this year. When he was in 4th grade, he participated in his elementary school talent show.  He wanted to do a comedy/magic show with everyday household items. 
With your support, the Carousel Center (TCC) serves almost 500 children annually when there are concerns of sexual, or physical abuse and neglect. Your suport provides services in a nurturing, friendly, and safe environment at no cost to the child's family. 
TCC is the region's only nationally-accredited, a 501(c)(3) nonprofit, child advocacy center. TCC assists community partners to hold child abuse perpetrators accountable, while simultaneously assisting child survivors and their families who have experienced physical/sexual abuse in Brunswick, New Hanover and Pender counties to do the hard work of healing and get back to simply being children.  For more information, visit: www.carouselcenter.org 
Jackson's Comedy/Magic Show
This what the Carousel Center Does with Your Donations
This is what we are raising donations for!
Team Badges
This team hasn't earned any badges yet.
Our Supporters
Anonymous

3 weeks ago

$26.25

Gray Boone

Go Jackson!!

3 weeks ago

$10.50

Drew Smith

4 weeks ago

$21.00

Robert Brickels

So funny. I watched it 5 times in a row and it never gets old.

4 weeks ago

$52.50
Robert Brickels

So funny. I watched it 5 times in a row and it never gets old.

4 weeks ago

$52.50

Anonymous

3 weeks ago

$26.25

Drew Smith

4 weeks ago

$21.00

Gray Boone

Go Jackson!!

3 weeks ago

$10.50