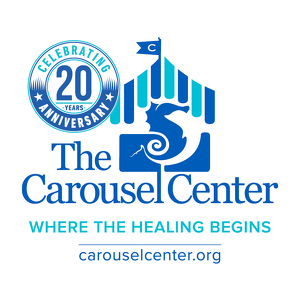 Kadin King age 12
August 13, 2020 - October 31, 2020
Please help us raise money for a worthy cause, supporting our local Carousel Center. The winner will be decided by the most donations. So please vote for Kadin King. His mom  has worked for the District Attorney's office for more than two and a half decades and works alongside of this great staff with TCC. This is a worthy cause. Every dollar counts. Thank you for your support.
Sharon Alford and Kadin King 
With your support, the Carousel Center (TCC) serves almost 500 children annually when there are concerns of sexual, or physical abuse and neglect. Your suport provides services in a nurturing, friendly, and safe environment at no cost to the child's family. 
TCC is the region's only nationally-accredited, a 501(c)(3) nonprofit, child advocacy center. TCC assists community partners to hold child abuse perpetrators accountable, while simultaneously assisting child survivors and their families who have experienced physical/sexual abuse in Brunswick, New Hanover and Pender counties to do the hard work of healing and get back to simply being children.  For more information, visit: www.carouselcenter.org 
The Love Song by Kadin King
This what the Carousel Center Does with Your Donations
This is what we are raising donations for!
Our Supporters
George King

Proud of you Son...

2 weeks ago

$40.00

Noah Zimmerman

Kadin is the man ... you go dude !

2 weeks ago

$21.00

Beth Gaglione

Love y'all!

2 weeks ago

$105.00

Susan Pless

Love your beautiful music for such a great cause Kadin King. You are a winner! Love Susan, Tim, Cameron & Mackensie Pless

3 weeks ago

$32.55

Shannon Bradshaw

Good luck Kadin. Love Shannon and Grant.

3 weeks ago

$50.00
Anonymous

Good luck Kadin. I love you and your family. Thank you for sharing your young talent to help other kids in need. God bless you richly. LCF

4 weeks ago

$200.00

Beth Gaglione

Love y'all!

2 weeks ago

$105.00

Anonymous

Good Luck Kadin! J-Mac Inc. Calabash NC

3 weeks ago

$105.00

Keith Smith

GOOD LUCK KADIN!!!!

4 weeks ago

$105.00

Georges AutoBody

Good luck little bro!

3 weeks ago

$100.00