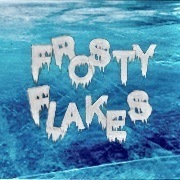 Frosty Flakes
March 8, 2022 12:00am - March 9, 2022 12:00am
Our Team Fundraising Page
The Frosty Flakes are plunging again!
In fact, our team includes three 5-year veterans of the Oakdale Plunge! Why, you ask? Are we that flaky? or that frosted? Maybe....but there are other reasons we plunge: we love supporting our local heroes at the Fire and Youth Departments, we love a good costume opportunity, and it feels great...really!!
Won't be joining us this year? No prob! You can still feel great by chipping in to the Frosty Flakes and supporting two great community causes! 
0
days
0
hours
0
mins
0
secs
Our Supporters
Anonymous

Good luck to you and all the polar plungers!

March 2022

$50.00

Dara Schreiber

March 2022

Hudson City Digital

March 2022

$150.00

Daryl Bowman

March 2022

$50.00

John Scarsella

Go Flakes Go!!

March 2022

Edward Scarsella

March 2022

$100.00

peter Bevacqua

you always make a splash! xo Peter & Stephen

March 2022

$100.00

Jessie Scarsella

March 2022

Elena Mosley

Thanks for all you do!

March 2022

$100.00

Stephen Lerner

Go Peter!

March 2022

$100.00

Joyce Lapenn

Keep up the good work. This is a wonderful event and gets bigger every year.

March 2022

$50.00

margaret morris

Just don't ask me to plunge

March 2022

$50.00

Megan Rhinehart

So brave!!!

February 2022

$50.00

Perry Goldsmith

February 2022

$20.00

Phil McCarthy

Peter, I can't participate this year, sorry, but I wanted to contribute. All the best, Phil McCarthy

February 2022

$500.00

Ann Bohrer

Good luck Mack and Kate!! Love, Ann and Steve

February 2022

$50.00

Mark DePace

February 2022

$200.00

Mary Ferguson

February 2022

$50.00

Sarah Sterling

Sorry I can't be there!

February 2022

$100.00

Treacy Greer

Hi Kate & Mac, Happy to help support this & hope you have a great plunge!! Lots of love, Treacy

February 2022

$50.00
Phil McCarthy

Peter, I can't participate this year, sorry, but I wanted to contribute. All the best, Phil McCarthy

February 2022

$500.00

Thomas Carlson

February 2022

$250.00

Mark DePace

February 2022

$200.00

Hudson City Digital

March 2022

$150.00

Edward Scarsella

March 2022

$100.00

peter Bevacqua

you always make a splash! xo Peter & Stephen

March 2022

$100.00

Elena Mosley

Thanks for all you do!

March 2022

$100.00

Stephen Lerner

Go Peter!

March 2022

$100.00

Sarah Sterling

Sorry I can't be there!

February 2022

$100.00

Jim Camp

February 2022

$100.00

Edward Hoe

February 2022

$100.00

Walker Saville

Thank heavens you are still out of your mind!

February 2022

$100.00

Walter Chatham

February 2022

$100.00

Yarrow Dunham

February 2022

$100.00

Harriet Lerner

Go Peter!

February 2022

$100.00

Adam Dolle

February 2022

$100.00

William and Andrea Raisfeld / Abranowicz

brrrrrrrr.

February 2022

$100.00

FREDERIC DECONINGH

Crazy people jumping into freezing water...Yay!!! Thank goodness for crazy people : )

February 2022

$100.00

Katie Emerson

Have fun!!!!!!!!!!!!!

January 2022

$100.00

Anonymous

January 2022

$100.00