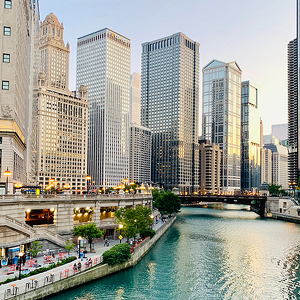 PFF Walk - Chicago
Contact us!
For more information or fundraising resources, please contact us by
email pffwalk@pulmonaryfibrosis.org or phone to 855-WALK-PFF (855-925-5733)
PFF Walk - Chicago
Saturday, September 10, 2022
Diversey Harbor
Event Timeline:
Registration: 9:00 AM
Step-off: 10:00 AM
Celebration Party: 11:00 AM
Walk together toward a cure with us as we raise funds and awareness for pulmonary fibrosis!
The PFF Walk offers two course options (5K or 1-mile) along a magnificent waterfront path and a post-event celebration with family-friendly activities and light refreshments. 
Registration is free and participants who raise $100 or more will receive our commemorative event t-shirt!
Contact us!
For more information or fundraising resources, please contact us by
email PFFWalk@pulmonaryfibrosis.org or phone to 855-Walk-PFF (855-925-5733)
Marilu Chiappari

2 days ago

$51.37

Meredith Taylor

3 days ago

Anonymous

3 days ago

$102.75

Facebook Donor

2 weeks ago

$95.00

Gordon and Jamie Gunnink

2 weeks ago

Colleen Johnson

2 weeks ago

Jatin Patel

2 weeks ago

Anonymous

2 weeks ago

Facebook Donor

2 weeks ago

$20.99

Facebook Donor

2 weeks ago

$25.00

Facebook Donor

2 weeks ago

$50.00

Facebook Donor

2 weeks ago

$50.00

Facebook Donor

2 weeks ago

$100.00

Facebook Donor

2 weeks ago

$35.00

Facebook Donor

2 weeks ago

$100.00
Mark Cochran

4 weeks ago

$2,568.75

Stoleting Co.

July 2022

$2,568.75

Mark Cochran

July 2022

$2,568.75

Andrew Harris

GO TEAM

July 2022

$1,027.50

Evans Construction Consulting, LLC

5 weeks ago

$1,000.00

Jeffrey & Cindy Himmel

Last month

$1,000.00

Vikram Karnani

Thank you to the PFF for all that you do for patients.

July 2022

$1,000.00

Ed Jamieson

Beat last year's amount!!

August 2022

$750.00

Myles Pratico

4 weeks ago

$513.75

Sharon Watson

♥️

5 weeks ago

$513.75

Ashley Stanley

Sending all the love in honor of your Mom ❤️ Xo, Ashley & Kelly

5 weeks ago

$513.75

Pat DePoy

5 weeks ago

$513.75

Rebecca Lucente

Last month

$513.75

Barbara Lynn

In Loving Memory of Phillip Lynn 7/2/1949-9/4/2009

Last month

$513.75

Matthew Tully

5 weeks ago

$500.00