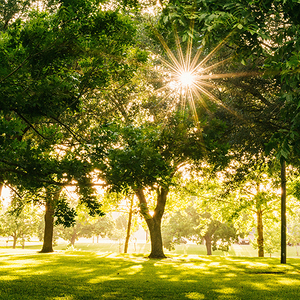 PFF Walk - National Walk Day (virtual)
Contact us!
For more information or fundraising resources, please contact us by
email pffwalk@pulmonaryfibrosis.org or phone to 855-WALK-PFF (855-925-5733)
PFF Walk - National Walk Day
Saturday, September 24, 2022
Virtual
Event Timeline:
Opening Remarks: 10:00 AM
Walk: between 10:00 AM - 4:00 PM
Walk together toward a cure with us as we raise funds and awareness for pulmonary fibrosis!
The virtual format offers an opportunity to bring the spirit of the PFF Walk to your community!  The day begins with opening remarks and inspiring messages via email, followed by a walk in your hometown, and a celebration party to close out the event! 
Registration is free and participants who raise $100 or more will receive our commemorative event t-shirt!
Contact us!
For more information or fundraising resources, please contact us by
email PFFWalk@pulmonaryfibrosis.org or phone to 855-Walk-PFF (855-925-5733)
Facebook Donor

15 hours ago

$20.00

Larry McGovern

Yo Moses - Sorry I missed your first email, so it is good that you continued the effort. Bleesngs, Larry

15 hours ago

$25.69

Barbara Elliot

Sisters are the best!

21 hours ago

niel nathason

Keep walking!!

A day ago

$25.00

Facebook Donor

A day ago

$85.00

Rebecca Housel

In Memory of Raj Popat

A day ago

Facebook Donor

2 days ago

$100.00

Larry Ropp

Great family

2 days ago

$51.37

Kevin Smith

2 days ago

$102.75

Jean Claveau

Best of luck to you and your family. I think of you often!

3 days ago

Sara Petrie

In honor of Steve Garman's retirement, his friendship and mentorship over many years!

3 days ago

$40.00

Meghan Massaua

3 days ago

$25.00

Facebook Donor

3 days ago

$25.00

Loral Press, Inc

3 days ago

$50.00

Albert Chianese

3 days ago

$25.69
Anonymous

3 weeks ago

$5,200.00

Chris Warren

Last month

$5,000.00

Facebook Donor

3 weeks ago

$1,500.00

Joseph Lasky

Donation for the walk team Tulane Stompers

4 weeks ago

$1,027.50

Rebecca Schrantz-Lilly

I wish I was able to walk with you all!

4 weeks ago

$1,027.50

Mike Gudgeon

In loving memory of Michael W. Gudgeon

3 weeks ago

$1,000.00

David Rosenblatt

4 weeks ago

$1,000.00

Scott Upham

4 weeks ago

$1,000.00

Debra Wacker

Last month

$1,000.00

Cory Hogaboam, Ph.D.

Last month

$770.62

Frank Gerald

LETS BEAT THIS BEAST!!!!!!

1 week ago

$667.87

Kelsey Cooney

I don't want to watch anyone go though this disease! My granny is a fighter!

2 weeks ago

$543.00

Julie Upham

2 weeks ago

$513.75

Julie Upham

2 weeks ago

$513.75

Anonymous

3 weeks ago

$513.75