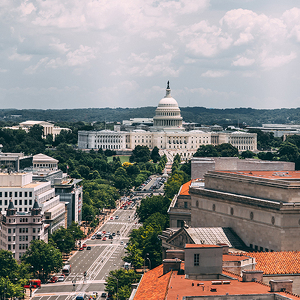 PFF Walk - Washington, D.C.
Contact us!
For more information or fundraising resources, please contact us by
email pffwalk@pulmonaryfibrosis.org or phone to 855-WALK-PFF (855-925-5733)
PFF Walk - Washington, D.C.
Saturday, October 8, 2022
National Harbor
Event Timeline:
Registration: 9:00 AM
Step-off: 10:00 AM
Celebration Party: 11:00 AM
Walk together toward a cure with us as we raise funds and awareness for pulmonary fibrosis!
The PFF Walk offers two course options (5K or 1-mile) along a magnificent waterfront path and a 
post-event celebration with family-friendly activities and light refreshments. 
Registration is free and participants who raise $100 or more will receive our commemorative event t-shirt!
Contact us!
For more information or fundraising resources, please contact us by
email PFFWalk@pulmonaryfibrosis.org or phone to 855-Walk-PFF (855-925-5733)
Facebook Donor

4 hours ago

$35.00

John Ritchie

5 hours ago

Facebook Donor

8 hours ago

$50.00

Nitin Parekh

8 hours ago

$50.00

Vishal Savani

10 hours ago

Susan Duke

12 hours ago

Manisha Ohri

13 hours ago

Jodi Henry

13 hours ago

$100.00

Priya & Dilan Batra

Wishing you a successful walk!

14 hours ago

$100.00

Penny Combs

14 hours ago

$25.00

Facebook Donor

15 hours ago

$50.00

Anonymous

19 hours ago

Anonymous

19 hours ago

Wally and Trish Foulkrod

19 hours ago

$256.87

Facebook Donor

20 hours ago

$36.00
Nita Zalavadia

3 weeks ago

$1,750.00

Brick Street Capital LLC

4 weeks ago

$1,001.00

Manisha Shah

A day ago

$1,000.00

Anonymous

3 weeks ago

$1,000.00

LAXMICHAND KALATHIA

A day ago

$513.75

LYLAB Technology Solutions, inc

3 weeks ago

$513.75

Letticia Astengo

This year's theme: "Here For Each Other". Lui we will be right here for you each step of the way, Love Ya!

4 weeks ago

$513.75

Larry Darveau

Thank you JM, I so loved your mother.

4 weeks ago

$513.75

Mark & Becky Collins

July 2022

$513.75

Dhruti Kalathia

4 weeks ago

$501.00

Jorge Correa

A day ago

$500.00

Facebook Donor

5 days ago

$500.00

Facebook Donor

1 week ago

$500.00

Gail Abert

The money I am donating is the money I received for my husband's portable oxygen machine. May that machine never be needed by anyone with PF!

2 weeks ago

$500.00

Anonymous

2 weeks ago

$500.00