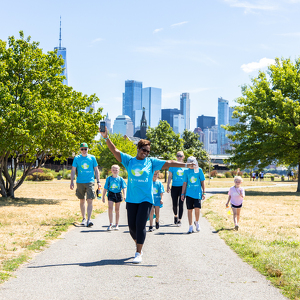 PFF Walk - NYC Metro
Supporters
Amanda Blefari

2 days ago

$102.75

Jennifer Lorentz

3 days ago

$75.00

Jennifer Jacyszyn

3 days ago

$75.00

Anonymous

5 days ago

Denise Melo

2 weeks ago

Anonymous

2 weeks ago

$100.00

Christine Garcia

2 weeks ago

Claire McGroder

2 weeks ago

David Zhang

2 weeks ago

$100.00

Anonymous

3 weeks ago

Alan Walling

In memory of Sue Fracasso

3 weeks ago

Kristen Allen

3 weeks ago

$100.00

Facebook Donor

4 weeks ago

$100.00

Facebook Donor

4 weeks ago

$150.00

Facebook Donor

4 weeks ago

$100.00
John Bishop

4 weeks ago

$1,000.00

Ila Sangani

Last month

$151.00

Facebook Donor

4 weeks ago

$150.00

Amanda Blefari

2 days ago

$102.75

Anonymous

2 weeks ago

$100.00

David Zhang

2 weeks ago

$100.00

Kristen Allen

3 weeks ago

$100.00

Facebook Donor

4 weeks ago

$100.00

Facebook Donor

4 weeks ago

$100.00

Facebook Donor

Last month

$100.00

Facebook Donor

Last month

$100.00

Jennifer Lorentz

3 days ago

$75.00

Jennifer Jacyszyn

3 days ago

$75.00

Jinal Patel

4 weeks ago

$51.37

Krunal Patel

Last month

$51.37
PFF Walk - NYC Metro Highlights
PFF Walk - City
Date
Location
Event Timeline:
Registration: 9:00 AM
Step-off: 10:00 AM
Celebration Party: 11:00 AM
Walk together toward a cure with us as we raise funds and awareness for pulmonary fibrosis!
The PFF Walk offers three course options (5K, 1-mile, or a loop around the walk-site) along a magnificent water front path, and a post-event celebration with family-friendly activities and light refreshments. 
Registration is free and participants who raise $100 or more will receive our commemorative event t-shirt!
  Contact us!
For more information or fundraising resources, please contact us by
emailing PFFWalk@pulmonaryfibrosis.org or calling us at 855.WalkPFF (855.925.5733).