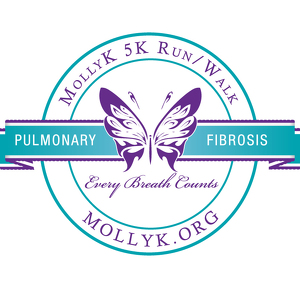 MollyK
Let's work together toward a cure!
Your donation gets our team one step closer.
------------------------
Team MollyK started the walks from 2012 in honor of Mradula Kalathia (MollyK) who passed away from Idiopathic Pulmonary Fibrosis (IPF) in 2006. In 2020, we lost two more family members (Molly's siblings) to IPF. Please visit our page https://mollyk.org/ to learn more.
We are proud to be fundraising for the Pulmonary Fibrosis Foundation (PFF) as we walk together toward a cure for pulmonary fibrosis (PF) at the PFF Walk 2023. Join us in supporting this vital cause by donating to our fundraising efforts.
The PFF Walk supports the Foundation's efforts to accelerate research, to advance improved care for those living with the disease, and to provide unequaled support and education resources for patients, caregivers, family members, and health care providers.
It takes a great team to battle PF daily. Family, friends, physicians, and many others support people with PF every day. Now we need your help to give support to the PFF so they can continue their work in research, programs, and advocacy.
Your gift will make a valuable contribution to our vision of a world without PF.
For more information on how your gift will make a difference in the lives of PF patients and their families, please visit pulmonaryfibrosis.org.
We are grateful for your support as we work together toward a cure.
Team Badges
PFF Walk 2022 Top Fundraiser

Awarded when a Team was a Top Fundraiser for the PFF Walk 2022
View All Event Badges
Our Supporters
Anonymous

A day ago

Rohan Kalathiya

A day ago

$250.00

Zarana Patel

A day ago

Rajnil Satasia

2 days ago

$251.00

Shruti Bipinchandra Goradiya

2 days ago

$250.00
Nitu and Nipul Zalavadia

In honor and memory of Mradula Kalathia (Mummi), Devendra Vadher (Devamama), Smita Kansara (Motamasi).

2 weeks ago

$2,500.00

Facebook Donor

2 days ago

$1,001.00

Rajal Parbadia

2 weeks ago

$513.75

Vipul Kalathia

2 weeks ago

$513.75

Mehul Patel

2 weeks ago

$500.00