About United Way's Period Promise
LACK OF ACCESS TO MENSTRUAL PRODUCTS IS A COMMON ISSUE
We've done the research. Half of everybody who menstruates in BC – women, girls, non-binary people and trans folks – has struggled to buy product at some point in their life. More than a quarter have gone through a period without having menstrual products whatsoever, and nearly 15% grew up in homes where they didn't have access to menstrual products. And we know that not having the product you need when you need it can make staying connected to community difficult.  
That means that single mothers are choosing between buying tampons or food for their families, and trans and non-binary kids are scrambling in washrooms putting together makeshift pads that don't suit their needs. Too many families skip out on social events, like going to the library or the pool, because it's easier to stay home than risk bleeding in public. People are missing school or leaving work, and too many people face the additional challenges of homelessness, living with a disability, or just the stigma around having a period at all. It isn't easy to ask for help, or know where to find it. 
UNITED WAY'S PERIOD PROMISE IS HELPING OUT 
When people have access to the products that they need, it improves their health and well-being, and makes it easier for them to maintain and build vital connections. When they know that free product is available for them when they need it, it makes it easier for them to go to school or work, or contribute to their community.  
United Way's Period Promise campaign, presented by Pacific Blue Cross, is committed to making it easier for everybody to access the product they need when they need it. Every donation of tampons, pads, cups, or underwear raises awareness, reduces stigma, and tackles the vulnerability and isolation caused by period poverty. And financial contributions help us purchase product so that we can get it to people in our community. 
GET INVOLVED AND MAKE A DIFFERENCE
The Period Promise campaign takes places from May 6 to June 7, 2022 and we're asking everybody to be a part of the solution. It's easy to help. Financial gifts make it possible for us to purchase tampons, pads, cups, and underwear, and donated product can quickly get into the hands of somebody who needs it.  
You can even organize a Period Promise campaign to collect donations in your community – in your school, in your workplace or union, or even a socially-distanced drop off with your neighbours. We've got an entire toolkit – full of printable posters and social shareables – that make that as easy as possible. 
Do you want to do even more? Contact us at periodpromise@uwbc.ca.  
More Than Just a Product Drive
United Way's Period Promise Collection Campaign makes a big difference in the day-to-day lives of thousands of people in our community, and every year we hope to offer more people comfort and security by increasing our impact with the helps of donors like you.
But we're also advocating to municipal, provincial, and the federal government to increase and normalize access to menstrual products for everybody through public policy, conducting research to make sure that our impact in community helps as much as possible, and building collaboration and community mobilization through our Period Promise Community Action Group.
Want to learn more? Check out our website. 
What to get more involved? Contact us at periodpromise@uwbc.ca.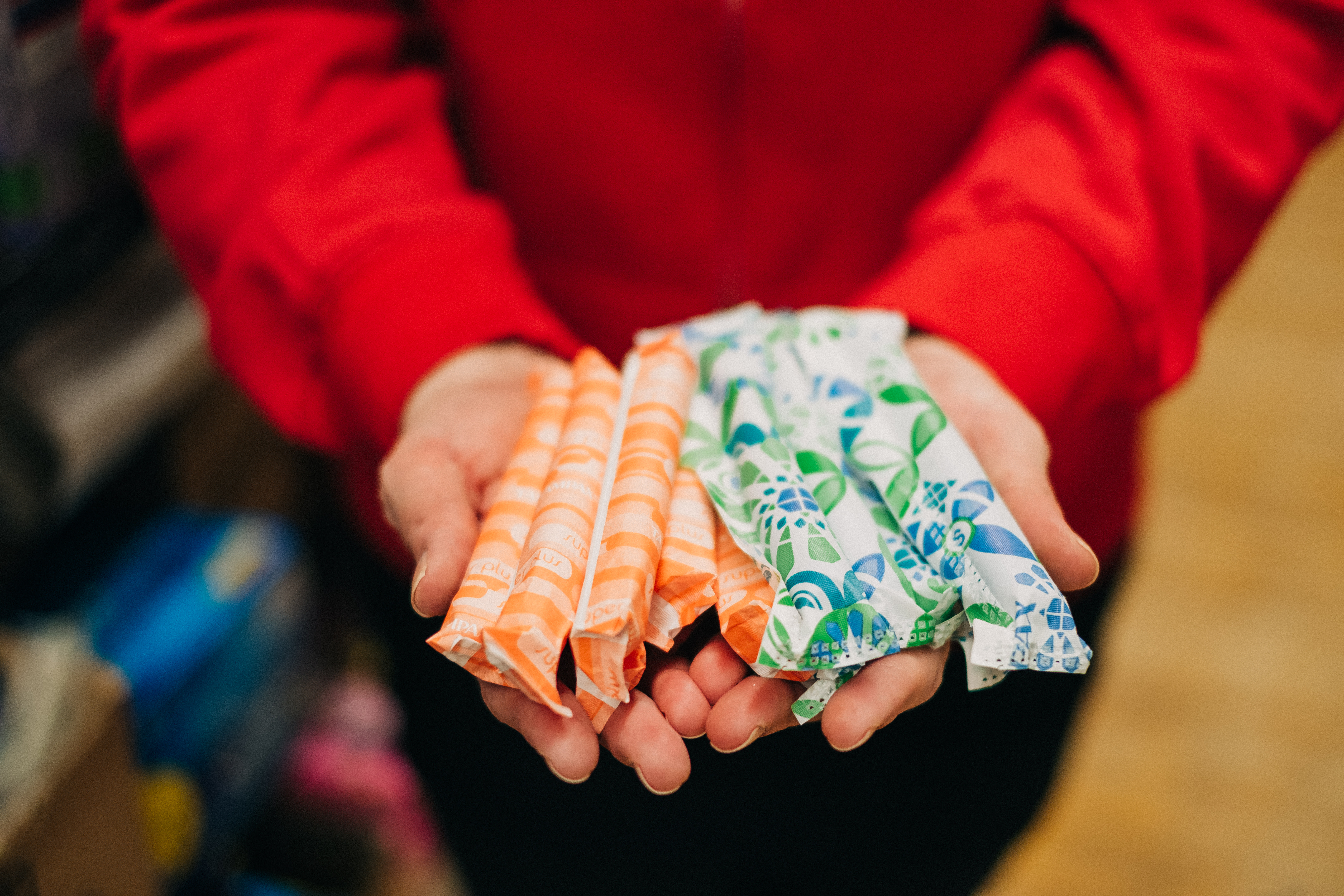 A Legacy of Impact
With the help of donors and partnering organizations, we've been able to distribute more than 2,000,000 menstrual products to dozens of community organizations in the Lower Mainland, Fraser Valley, and Sea to Sky Corridor over the past 5 years. This has made a big difference. 
In 2017, we distributed approximately 30,000 
In 2018, we were able to get more than 220,000 to community non-profits that are supporting vulnerable people 
In 2019, we collected and distributed nearly 500,000 menstrual products 
In 2020, despite the challenges caused by the pandemic, more than 450,000 menstrual products were distributed to local community-facing organizations
In 2021, it was more than 510,000 products getting into the hands of people who need them
More than 95% of community organizations are asked by their clientele if they provide free menstrual products, or know where they can be found, and more than 80% of the organizations that give them out are dependent on donations from the public through campaigns like United Ways Period Promise. When they don't have the product to give out, their clients have to manage without. For some that can mean using unsafe alternatives just so that they can keep their job or stay caught up with their studies.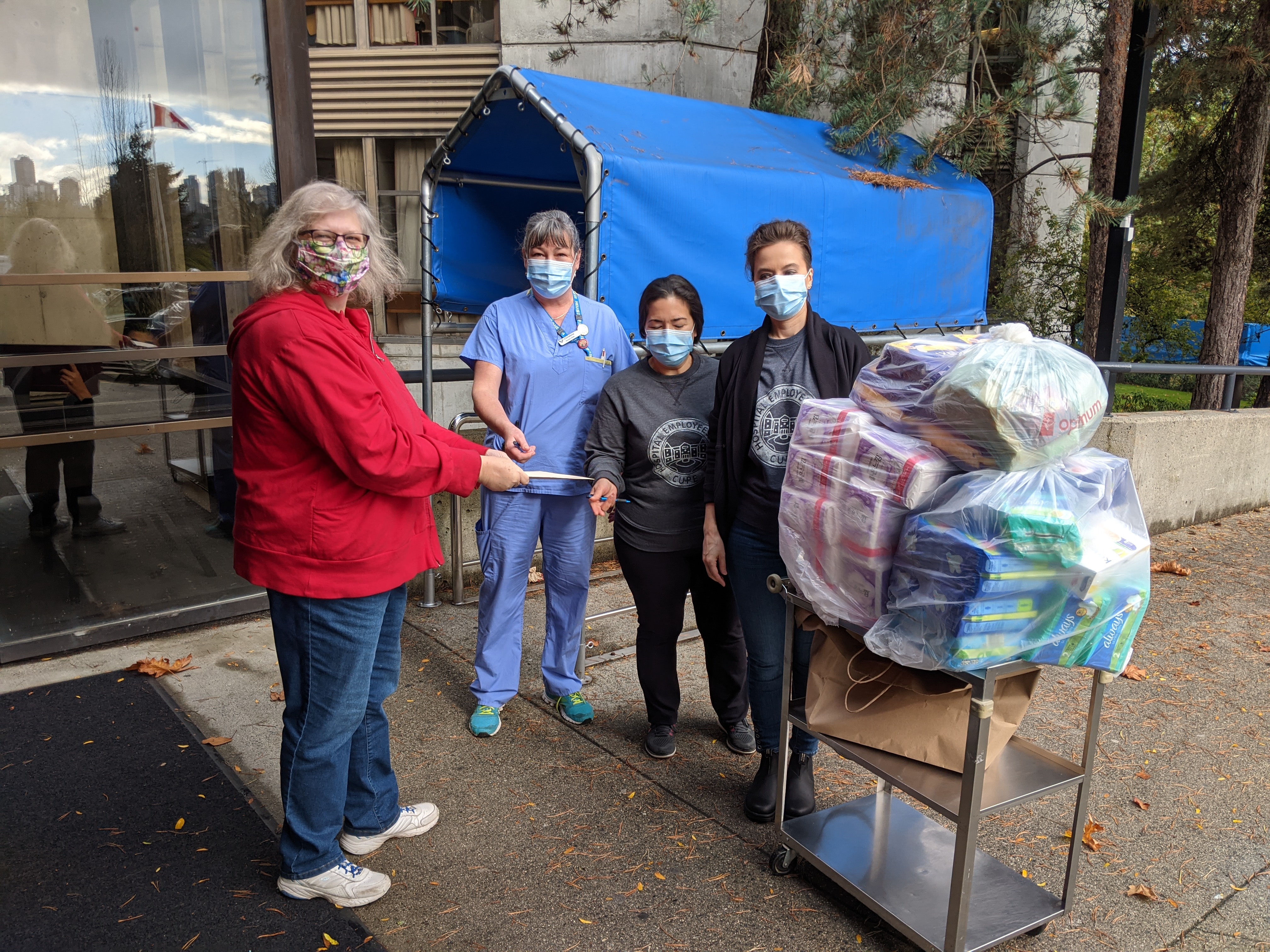 Local Donations Stay Local
United Way British Columbia works in the regions of Central and Northern Vancouver Island, Lower Mainland, Thompson Nicola Cariboo, Southern Interior, Trail and District, and East Kootenay. And we are committed to keeping dollars raised locally in the region where they are donated.

Are you contributing to the Period Promise Campaign from Nanaimo? Great! Your donation will go towards supporting the purchase of product in the Central and Northern Vancouver Island region.