I'm racing for all Daraja girls!
On May 31, I am "racing" 12k in support of Daraja. Any money we raise goes directly to Daraja Academy in support of the girls' education. Thank you for your help! or as they say in Kenya, ASANTE SANA!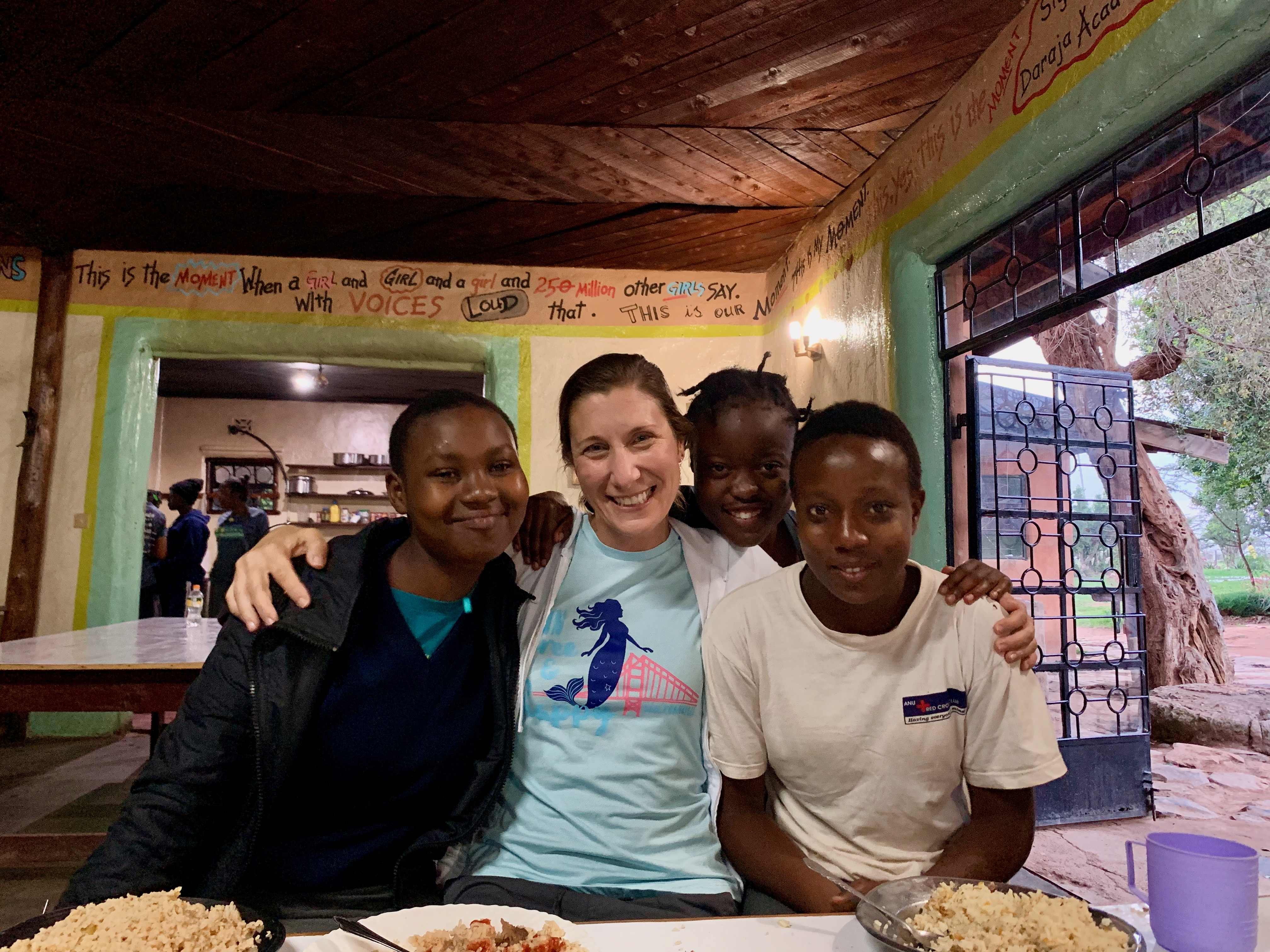 Maggie, Brenda and Mbithe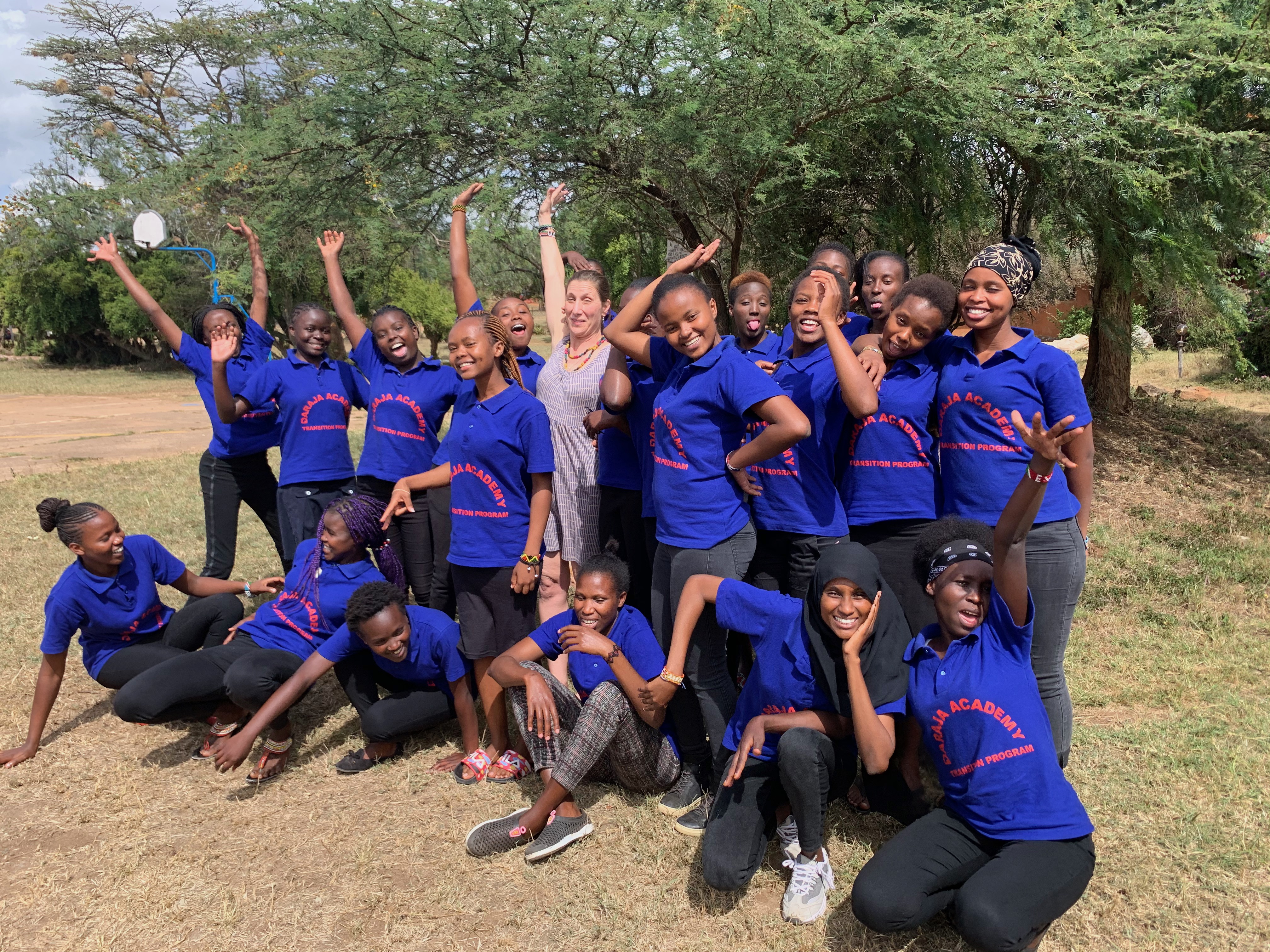 2019 Transition Class
Pillars of Daraja
Why am I racing?
Many of you know that one of my primary missions in life is to help the individuals who want to make a positive difference in the world achieve their goals.  I spend much of my work and personal time striving to enable girls and women to reach their potential, find their passion and empower them to make positive changes/impacts in this world. 
I have worked with Daraja Academy for the past 5 years, working on campus a few times in the past year.  Daraja is a scholarship boarding high school for high achieving girls who, without the scholarship, would not be educated beyond 8thgrade. The school curriculum is designed to empower them and give them skills to gain access to jobs and university and to be leaders within their community. 
And, with the current pandemic, these girls are not able to be on campus.  They are in their home villages struggling to continue to learn without the infrastructure so many of us take for granted.  Yet, despite these obstacles, these girls continue to persevere.  We have been working to bring smart phones and valuable data minutes to family members so they can communicate via WhatsApp and do some of their schoolwork and research via the phone.  
For the past decade, Daraja's biggest fundraiser has been to partner with Bay to Breakers (B2B). As we run 12k in San Francisco, each racer is matched with a girl who runs 12k on campus.  This year, as with so many other things, it is different, and we are adapting to the times.  We have modified the "race" so that people can walk, run, kayak, bike in the safety of where-ever they are.  We are still matched with a girl in Kenya who will be doing the same in her village.  
I am fortunate in so many ways so am committed to creating "obstacles" for myself as I run the 12k here in California.  On May 31st, I am committed to running 12k and am adding in 25 "obstacles", like burpees, mountain climbers, v-sits, box jumps to symbolize the additional obstacles that these girls are facing and striving to overcome. 
Empowering young women through education is one of the quickest ways to raise an entire nation's standard of living. The extraordinary young women of Daraja are changing culture. 
My Supporters
Jacqueline

You're amazing! Thanks for your example of leadership, support and belief in the power and voice of girls and women to transform the world.

Last month

Tina

Congrats to you Sam! Sorry this is late!

June 2020

$100.00

Diane

Congratulations!

June 2020

Paul

June 2020

$180.00

Anonymous

June 2020
Samantha

May 2020

$350.00

Jessica

May 2020

$250.00

Chris & Sinead

Run Forest Run!

May 2020

$250.00

jung

so awesome, sam! you inspire me! :)

May 2020

$200.00

Jen

Gurl - You're amazing - thanks for all you do! These days, getting off the couch and changing out of my PJs is a small victory!

May 2020

$200.00