BE A PART OF THE STP PRAYER FLAG CELEBRATING 20 YEARS OF STP!
Celebrating 20 Years of friendships, summits, victories and special moments (especially our 2020 virtual hikes)! Help us truly celebrate the 20th anniversary of Seek the Peak by making certain the summit is adorned with hundreds of flags. WE NEED YOUR HELP TO MAKE IT POSSIBLE!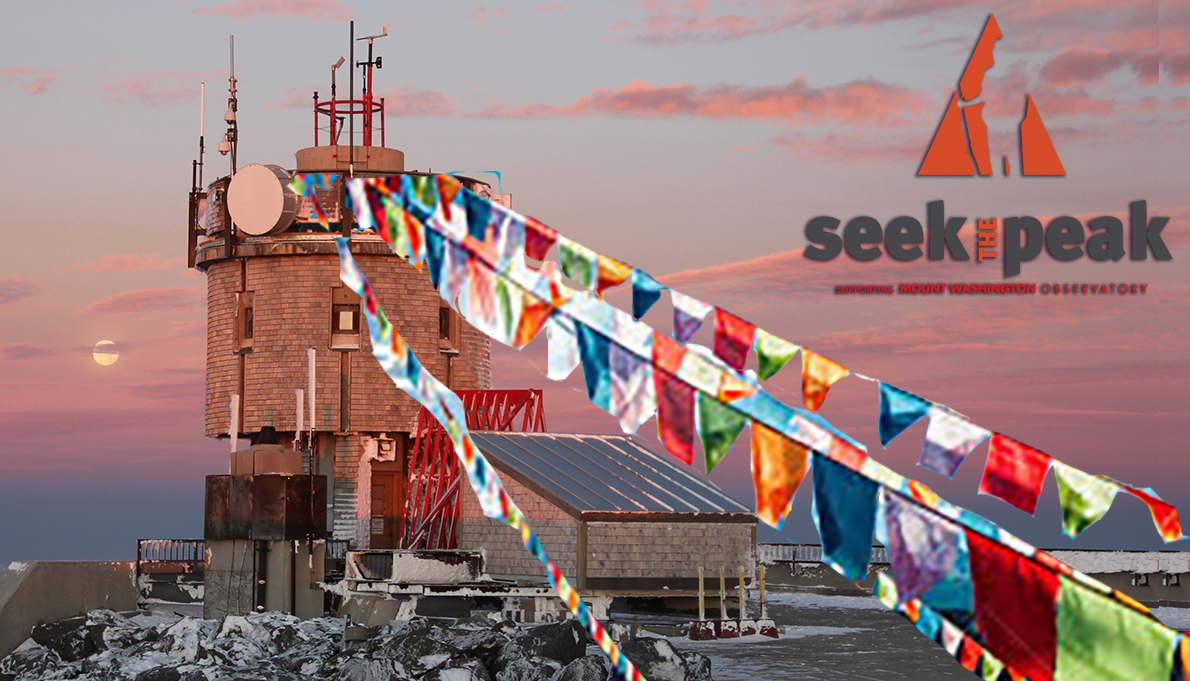 A FEW EXAMPLES OF STORY FLAGS THAT HAVE BEEN ROLLING IN. KEEP SENDING THEM ALONG - THEY ARE AMAZING. VIDEO OF ALL WILL BE COMING SOON!
CREATE YOUR FLAG...
Create your personal 8.5"x11" cloth Seek the Peak Flag.
(see ideas and resources below)
2020 Participants - hike anywhere in the world between July 1-18, 2020. 
Design your flag - include your name, hike and any creative art you would like. 
Past Participants - include your name, year you participated and any creative art you would like. 
Your flag will be added to the strand for each year you participated. Send one for each year or a single one and note your years. 

Send your customized flag (or flags if hiked multiple years) in before July 21, 2020.
MWO - STP FLAG
PO Box 2310
North Conway, NH 03860
The flag(s) will be scheduled to fly later in the summer.  
Take our Virtual Seek the Peak to new heights! Together we will celebrate our goals!
 
PRAYER FLAG EXAMPLES
There are endless examples and ways you can create your flag. We ask that your dimensions be on 8.5x11 cloth of any type so that we can sew it to the strand. Enjoy the process! 
PRINT IT ON CLOTH
You may want your flag to have an image of you on a summit or with friends or even in memory or honor for someone. This site provides information on how to print on cloth.  
DISCLAIMER - I have not tried this so no promise it works or that it won't destroy your printer - yikes.