Welcome To The New Schools/School Re-Design Fundraising Page!
Generation Schools Network believes that if schools re-think how time, talent, and resources can be used most effectively, schools can simultaneously meet the needs of students, teachers, and the community. Case studies demonstrate that this happens most effectively with the help of an outside partner like Generation Schools.
GENERATION SCHOOLS MODEL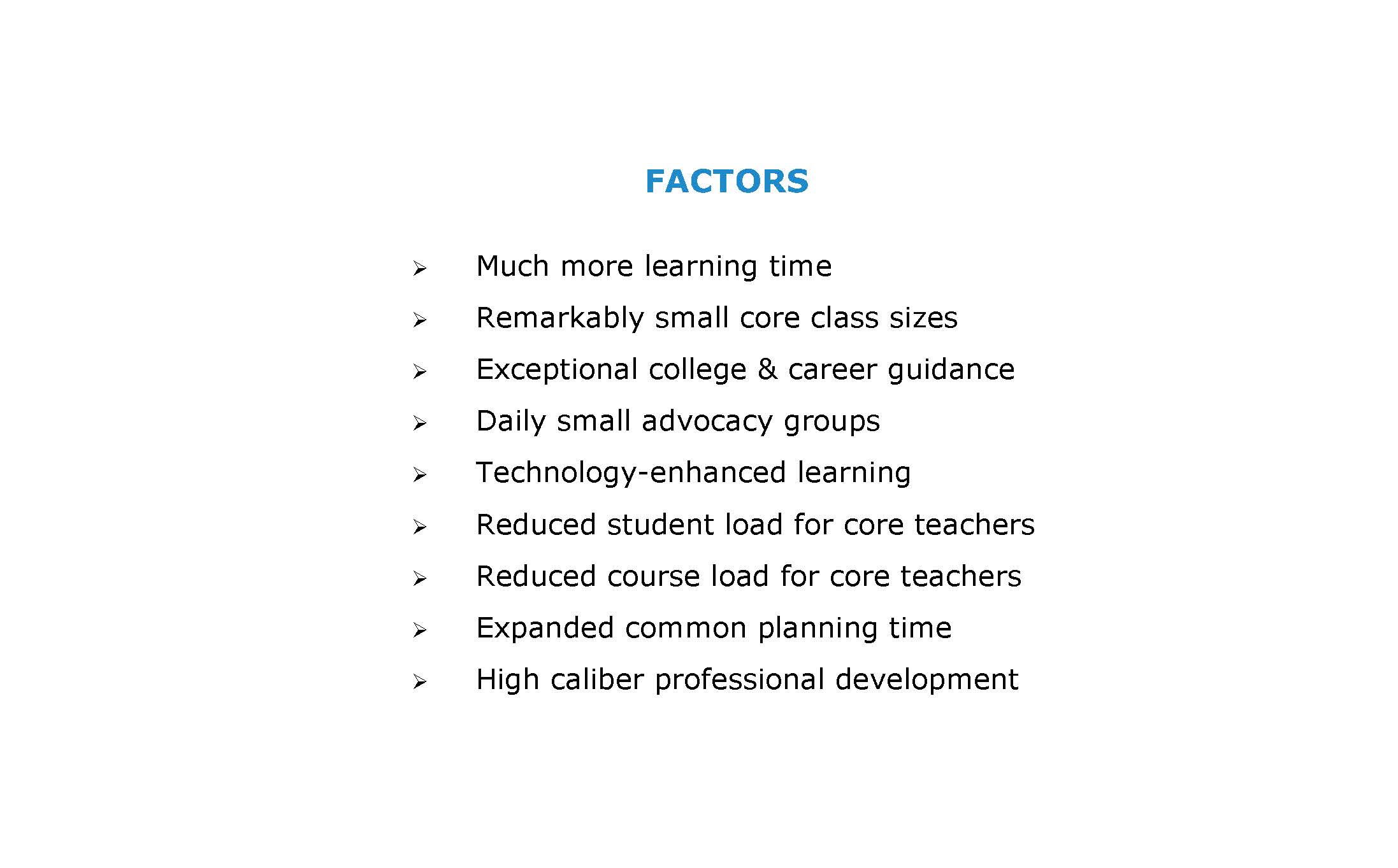 Current Opportunities:
In CO, Douglas County has 67,000 students and less than 1% of alternative seats are available. Discussions with Douglas County are providing direction as to how Generation Schools can best help to meet this need. Huerfano School Districts located in South Central Colorado and has three schools, Peakview, Gardner, and John Mall High School, and 75% of the students are on the free and reduced lunch program. Huerfano is experiencing a severe teacher shortage, so their programs need to be redesigned in order to successfully deliver education with the staff and technology they have. In NY, we are failing far too many of our kids, with dire consequences that ripple out far beyond individual families. We must shift from the practice of "quick fixes" and the assumption that there is one problem or, even worse, that all problems can be solved by one solution. The Department of Education is seeking experienced educators who can co-construct a vision and a specific plan for new schools and schools that need to be re-designed.
Dear Friends and Family, 
GSN provides thought partnership and innovative school design solutions based on the principles of the GSN model to help school and community leaders solve their most pressing educational challenges. The goal of this work is to help schools close student achievement, opportunity, and workforce readiness gaps.
By donating today, YOU can help GSN start or redesign a school:
$100-10,000: Elementary School
$150-15,000: Middle School
$250-25,000: High School
All donations are 100% tax deductible and easy to make.  Any donation large or small makes a HUGE difference in the lives of both students and teachers. Donations like yours will bring us one step closer to more diplomas, brighter futures and successful students.
Thank you,
The New Schools/School Re-Design Team
Our Supporters
Anonymous

February 2017

$250.00

Anonymous

From Lisa Miller

December 2016

Gerald Lourie

December 2016

Bob Roberts

December 2016

$50.00

Jay Goldberg

Keep up the good work, Craig. Happy Holidays and best wishes to you and your family.

December 2016

$250.00
Anonymous

December 2016

$5,000.00

Anonymous

December 2016

$1,000.00

Anonymous

February 2017

$250.00

Jay Goldberg

Keep up the good work, Craig. Happy Holidays and best wishes to you and your family.

December 2016

$250.00

Bob Roberts

December 2016

$50.00