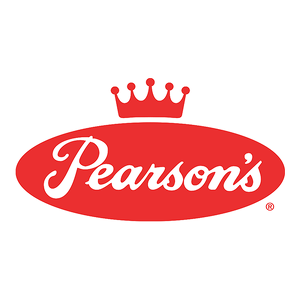 Pearson's Candy Company
June 10, 2017
Pearson's Candy Company, the proud captains of Team St. Paul, needs your help to collect at least $10,000.  Yup, $10,000.  But here's why . . . and this is really cool . . . we are part of the Inaugural WCCO-TV Pulling Together event, an epic tug of war across the Mississippi River!   It's Minneapolis vs. St. Paul and we're proud to pull for and captain our hometown, Team St. Paul!  It's an event featuring amazing teams from both cities and $10,000 is the entry fee.  But here's the even cooler part . . . every one of those $10,000 goes to Fraser.
Don't know who Fraser is. Well, trust us, Fraser is AMAZING! As the largest and most experienced provider of autism services in Minnesota, Fraser can help those with autism and other special needs reach for a bright future. Hearing the diagnosis of "autism" begins the journey to see and learn about life from a unique perspective. According to the Centers for Disease Control, 1 in 68 children have autism. Thousands of Minnesota families are faced with the challenges of navigating an autism diagnosis each year. Fortunately, evidence shows early intervention can result in dramatically positive outcomes. Given the right tools and support, those living with autism can make great strides at any point in their lives.
$10,000. Ten Thousand Smackers. One Million Pennies. However you state it, it's our goal and we need your help!         So what are you waiting for…Donate NOW!   Don't worry, we plan on out-tugging the competition and bringing home a victory for St. Paul, but we're even more excited to Pull Together with teams from both sides of the river and support Fraser. Competition has never been so cool.
DONATION REWARDS
Pearson's Candy Company is offering these awards for your generous donations. We will contact you about the reward after the Pulling Together event on June 10.
$500 - Tour of Pearson's Candy Factory
You and up to four of your family/friends can experience this rare opportunity to catch a glimpse of the magic happening inside of Pearson's Candy Company!  Tour the beloved factory that makes Salted Nut Rolls, Nut Goodies, Mint Patties and Bit-O-Honey every day.
*Date and time to be arranged after donation is made. Tours will be scheduled M-F, no weekends.
$250 - Full size Nut Goodies and Salted Nut Rolls for Halloween 2017
Make your house the Halloween king this year with a huge supply of full size Nut Goodies and Salted Nut Rolls that will ensure you won't run out of candy this Halloween!
$100 - Pearson's Family Prize Pack
As a thank you for your super awesome donation you will receive a Pearson's family prize pack that includes all of our favorite products, t-shirts and added surprises!
 $50 – Factory Fresh Full Size Salted Nut Rolls
 As a special thank you for your donation you will receive a box of factory fresh full size Salted Nut Rolls!
0
days
0
hours
0
mins
0
secs
Our Supporters
Blommer Chocolate

On behalf of Blommer Chocolate and Dick Lemberger we would like to make this donation to a great cause. Thank you for all you do to help these people.

June 2017

$500.00

OSMG-Cincinnati

June 2017

$100.00

Anonymous

June 2017

$50.00

Doreen Kennedy

June 2017

$100.00

Theresa Rankila

Good Luck Team Pearson

June 2017

$25.00
michael keller

Pearson's, we pull like nuts!

May 2017

$1,000.00

Carlin Group

May 2017

$1,000.00

Blommer Chocolate

On behalf of Blommer Chocolate and Dick Lemberger we would like to make this donation to a great cause. Thank you for all you do to help these people.

June 2017

$500.00

Anonymous

My mom has always dreamed of touring the Pearson's factory to see how the Salted Nut Rolls are made! Thanks to this incentive, our family will get to surprise her for her birthday! Go Team Saint Paul and Go Fraser!

June 2017

SellEthics Marketing Group Inc

May 2017

$500.00