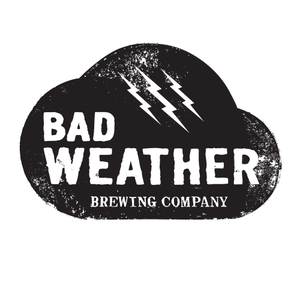 Bad Weather Brewing Company
June 10, 2017
Our Team Fundraising Page
Bad Weather Brewing Company needs your help to collect at least $10,000.  Yup, $10,000.  But here's why . . . and this is really cool . . . we are part of the Inaugural WCCO-TV Pulling Together event, an epic tug of war across the Mississippi River!   It's Minneapolis vs. St. Paul and we're proud to pull for our hometown, Team St. Paul!  It's an event featuring amazing teams from both cities and $10,000 is the entry fee.  But here's the even cooler part . . . every one of those $10,000 goes to Fraser.
Don't know who Fraser is. Well, trust us, Fraser is AMAZING! As the largest and most experienced provider of autism services in Minnesota, Fraser can help those with autism and other special needs reach for a bright future. Hearing the diagnosis of "autism" begins the journey to see and learn about life from a unique perspective. According to the Centers for Disease Control, 1 in 68 children have autism. Thousands of Minnesota families are faced with the challenges of navigating an autism diagnosis each year. Fortunately, evidence shows early intervention can result in dramatically positive outcomes. Given the right tools and support, those living with autism can make great strides at any point in their lives.
$10,000. Ten Thousand Smackers. One Million Pennies. However you state it, it's our goal and we need your help!   So what are you waiting for…Donate NOW!   Don't worry, we plan on out-tugging the competition and bringing home a victory for St. Paul, but we're even more excited to Pull Together with teams from both sides of the river and support Fraser. Competition has never been so cool.
DONATION REWARDS
Bad Weather Brewing is offering these awards for your generous donations. If you apply for these awards please contact us at info@badweatherbrewery.com
$1,000 (Limit 1) - Brewer for a Day
A full production brew day with our brewers and the owners (Owners maintain the right to sleep in and show up a little after the brewing has started). Go through the brewing process from milling the grain to introducing the yeast to the pre fermented beer you helped make.
Date and time to be arranged after donation is made, will be done during the week.
$300 Private Tour and Tasting for a group of 10
Invite up to 9 of your family/friends to sip on delicious beers while getting a behind the scenes tour of the brewery by an owner and/or brewer. 
$250 - Growler of the Month Club 
As a thank you for your super awesome donation you will be a card carrying member of the growler of the month club at Bad Weather Brewing. Each month you get 1 free growler fill* good for up to 6 refills
*We will supply you with the first growler, please bring back your empty growler for your fill to avoid a $5 deposit
$200 Soda Making Day
This is prize that would be good for the family! Learn to make sodas with our soda mastermind and take home 2 growlers of the soda that was made! Please give 2 days for sodas to carbonate and be filled in a growler. 
$100 Thank You Growler
As a special thank you for your donation you will recieve a growler of your choice next time you stop in the taproom. 
0
days
0
hours
0
mins
0
secs
Our Supporters
Reine Shiffman

June 2017

$100.00

Harlan Baxter

June 2017

$50.00

Robert Faint

June 2017

$30.00

Jan & Mark Neutz

To support the great city of St Paul & all children & families dealing with autism!

June 2017

$25.00

Anonymous

June 2017
Bad Weather Brewing Company

Tips collected by owners and raffle ticket donations from Monday night - 5.15.17

May 2017

$1,524.00

David Anderson

May 2017

$1,250.00

Lori McNamara

May 2017

$1,250.00

Mike McNamara

For Team Bad Weather Brewing Company!!

May 2017

$1,250.00

Max Huber

:). Becca knows.

May 2017

$950.00