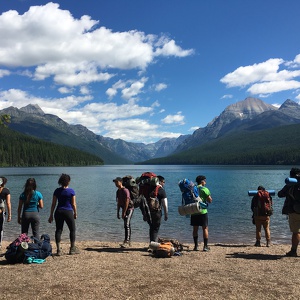 The Dubosers' Team Fundraising Page
Why Walk With Us
The Woods Project's mission is to create wilderness education and exploration experiences that develop critical behaviors needed for disadvantaged students to achieve success in school and life. For those of you who don't know, I've been working as the Director of Operations for The Woods Project for just under two years. While I take care of finances, communications, and numerous other office tasks, I also lead weekend trips near the Houston area and 2-week backpacking trips at some of the most beautiful places in the United States. I've seen first-hand how our organization affects disadvantaged Houston-area high school students. These students abandon their phones for two weeks, stretch themselves beyond their mental, emotional, and physical limits, and work with others to survive a grueling but inspiring adventure in the backcountry. By participating in our program, these students fully realize the world beyond their communities, achieving the confidence necessary to achieve their wildest dreams.
I've been so lucky to work for such an incredible organization. Now you have an opportunity to support us! Register to walk with my team, The Dubosers, on April 29, or if you can't make it, you can make a donation. Help my team reach our goal of $7500! Message me for details!
Our Supporters
There are no recent supporters to display.
There are no top donors to display.