Our Team Fundraising Page
We are so excited to participate in the JA Achieve-A-Bowl this year! Our company has participated in this event for many years, and we always have a blast!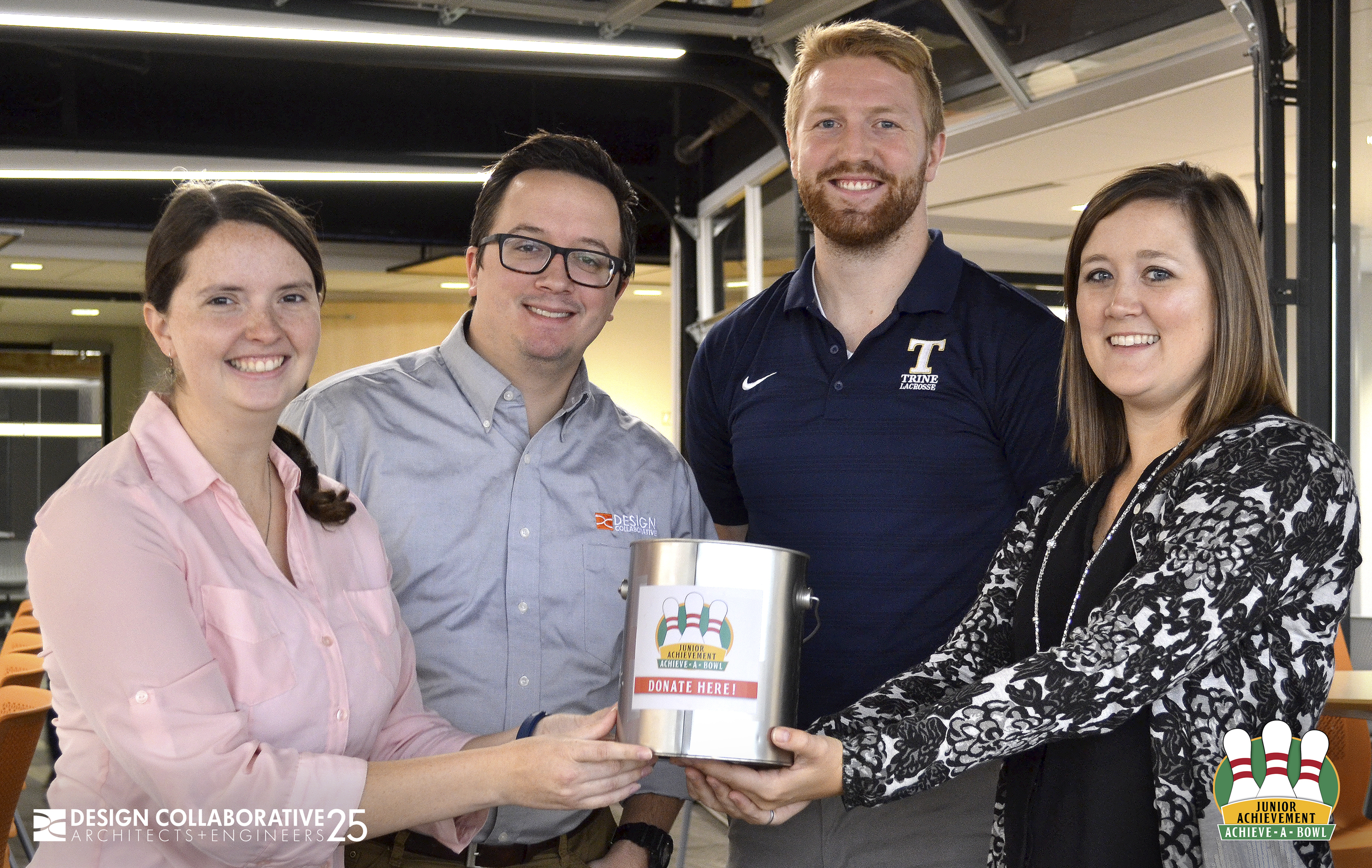 Junior Achievement reaches nearly 131,000 pre-kindergarten through high school youth through their programs that help young people own their future economic success.  Through events informing students about personal finances, entrepreneurship, and economics, these students build a solid foundation on which to build a strong economically independent future.  The JA Achieve-A-Bowl brings together over 600 bowlers and typically raises over $100,000 for JA.
Our official team goal is $600, but in true DC competitive spirit, we would like to top last year's $910 in donations.  So we are shooting for $1000 this year!!
Help our team reach our goal by donating today! We thank you for your support.
Our Supporters
Kelsey Rowe

October 2017

$21.00

Rachel Vedder

October 2017

$10.00

Glenna and Dennis Allen

We are so proud of your efforts to give back to your community!

October 2017

$30.00

Anonymous

October 2017

$26.25

Amy Smith

Kelsey, thank you for helping guide young people on their path to realize their potential. I appreciate what you do to make an investment in the lives of others.

October 2017

$20.00
Anonymous

October 2017

$100.00

terry wagner

Good Job Rebecca!

October 2017

$100.00

Anonymous

October 2017

$52.50

Glenna and Dennis Allen

We are so proud of your efforts to give back to your community!

October 2017

$30.00

Anonymous

October 2017

$26.25