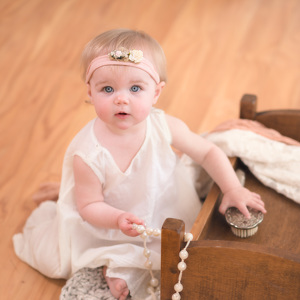 Brooklyn's Beat
Brooklyn's Beat team fundraising page
Thank you for all of your support!!!
Thank you so much for your prayers, kind words, becoming a team member, donating to Brooklyn's Beat or all of the above!!!
Our first annual Brooklyn's Beat started off with a bang! The day was sunny and perfect for the HeartBeat 5000, our team raised almost $1,000, consisted of 27 people, and aired live on WCCO with Kylie Bearse! So, why not do it again and make it even better our second year?!?
Since the walk we received the most amazing news! The hole in Brooklyn's heart is closed!!! I will never forget hearing those words! Brooklyn is my hero and a true inspiration! She is such a strong, determined, beautiful little girl whom I look up to! She has been through more in her 2 years of life than I have in my whole life and I couldn't be more proud of her and to be her mom!
Some may wonder why we are doing the walk again this year after receiving the wonderful news. Well, the decision for us was easy. Not every family is as fortunate as we are. I cannot fathom what some families and children have to go through and I want to continue to do this walk to raise money for them and for such a wonderful organization!
So please join me in becoming a team member of Brooklyn's Beat and walk with us on Saturday, June 9th and help our team raise money for such a wonderful cause!!! I promise, you will be glad you did!!!
Thank you!!!
Dale Durand

Bruce Hatch

Heather Wallraff

Karen Durand

Tony Durand

Katie Ficker

Parker Ficker

Ryan Ficker

Anne Metzen

Nicholas Moore

Keegan Cobb

Keira Frey

Whitnee Frey

Nick Hatch

Luke Hatch

Brooklyn Hatch
Our Supporters
Matt Trautmiller

May 2018

$100.00

Eddie Gogerty

May 2018

$200.00

Anonymous

May 2018

$40.00

Anonymous

May 2018

$20.00

Lori Durand

April 2018

$25.00
Eddie Gogerty

May 2018

$200.00

Matt Trautmiller

May 2018

$100.00

Cole Germain

February 2018

$100.00

Mike and Katie Ficker

We love you, Brooklyn!!

February 2018

$50.00

Anonymous

May 2018

$40.00