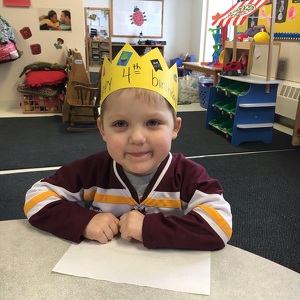 Team Jack
Team Jack Fundraising Page
Children are the most amazing people on earth!
Our Amazing Jack
In March of 2016, shortly after his second birthday, Jack was diagnosed with Acute Lymphoblastic Leukemia. He has had continuous chemo/treatment since that time and is now beginning the 3rd and final year of treatment. Throughout all that Jack has experienced, he has continued to amaze us with his resilient spirit, strength and joy!
We are participating in the walk to honor our amazing Jack and to give back to the clinic and team that continues to play a crucial role in his recovery. Funds raised from Team Jack will be given to the Cancer and Blood Disorder Clinic of Children's MN, an amazing group that provides the treatment, care, and support to Jack, our family and so many other lives.
Thank you for your support!
Our Supporters
KaiserComm

So Proud of Jack and the Skordahl family

May 2018

$500.00

Julie Lynch

Supporting the sweetest little boy and the most amazing family! Go Team Jack!

May 2018

$100.00

Diane Bergeson

May 2018

$50.00

Cory Weber

May 2018

$25.00

Brett Aamot

May 2018
KaiserComm

So Proud of Jack and the Skordahl family

May 2018

$500.00

Tom and Heidi Knox

Amazing Jack!

May 2018

$250.00

Julie Lynch

Supporting the sweetest little boy and the most amazing family! Go Team Jack!

May 2018

$100.00

Diane Bergeson

May 2018

$50.00

Jean Hebeisen

May 2018

$50.00