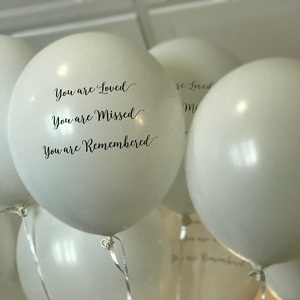 Maia's Memory
May 5, 2018
Our Team Fundraising Page
Maia Lydia Frias 03/31/18
As a family we would like to thank you for visiting our page! As many of you know, our family has lost one of our newest members, Maia Lydia. We appreciate your support, thoughts and prayers through this diffcult time and hope that you will donate to this cause as it is a personal matter to us! 
Como familia, nos gustaría darle las gracias por visitar nuestra página. Como muchos de ustedes saben, nuestra familia ha perdido a uno de nuestros miembros más nuevos, Maia Lydia. ¡Agradecemos su apoyo, sus pensamientos y sus oraciones durante este tiempo difícil y esperamos que haga una donación a esta causa, ya que es un asunto personal para nosotros!
Lamentations 3:23
They are new every morning;
    great is your faithfulness.
24 I say to myself, "The Lord is my portion;
    therefore I will wait for him."
25 The Lord is good to those whose hope is in him,
    to the one who seeks him;
26 it is good to wait quietly
    for the salvation of the Lord.
William Gonzalez Jr.

Jacob Gonzalez

Lucas Gonzalez

Sadiana Maldonado
0
days
0
hours
0
mins
0
secs
William Gonzalez Jr.

Jacob Gonzalez

Lucas Gonzalez

Sadiana Maldonado
Our Supporters
Chana Perez frias

May 2018

$30.00

Special Education Department - CI

Our thoughts and prayers are with the family Your friends in Special Ed

April 2018

$70.00

Maria Reynolds

April 2018

$25.00

Carol/Aracely Garcia

April 2018

$50.00

Gheisha Rodríguez

In our hearts and prayers.

April 2018
Special Education Department - CI

Our thoughts and prayers are with the family Your friends in Special Ed

April 2018

$70.00

Victor Mora

April 2018

$53.00

Guarionex Frias

Maia

April 2018

$53.00

Nicole&Nando Aristy

April 2018

$53.00

Dylan Brown

April 2018

$53.00