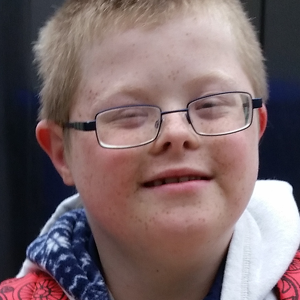 Our Team Fundraising Page
Welcome to the Team Teagan fund raising page!  Our family appreciates all of our family and friends that have supported Team Teagan by walking, donating, and wishing us a great walk day!  
DSAW has been such a important support network for our family.  DSAW provides fun activities for Teaga, our family as a whole, and parent only nights.  DSAW sponors workshops, webinars, and speakers for families and teachers.  They provide scholarships for Teagan to attend summer camp, summer speech and occupational therapy, music classes, and much more.  DSAW continues for find new ways to support the Down syndrome community in our area.  
We hope that you will join us on Saturday, October 6th.  If you would also like to support us by making a donation to Team Teagan we would be so thankful!
Thank you,
Laurie, Dan, Riley, Teagan, and Jasper 
Dan Rathsack

Riley Rathsack

Teagan Rathsack

Jasper Rathsack

Shane Renzelman

Cylvin Renzelman

Cwyn Renzelman

Todd Reger

Mitchell Berendes

Austin Reger

Cheyenne Kobs

Kaydence Reger

Jen Busch

Skylar Kobs

Madeline Reger

Harper Kobs

Brittany Whicher

Mitch Kabacinski

Tylen Rathsack

Randy Berg

Trisha Berg

Cole Mueller

Starla Waltenberg

Wanda DeShaney

Bronwyn Leask

Carissa Kilmer

Stacy Rathsack

Mike Witkowski

Paige Carr

Dylan Coakley

Kelly Mueller

Gregory Kerrigan

Amanda Witczak

Brynlee Witczak

Courtney Domka

Grace Koch

Crystal Lensmeyer

Jason Tursky
0
days
0
hours
0
mins
0
secs
Our Supporters
Sheryl Rathsack

Team effort

October 2018

$1,500.00

Laurie Rathsack

October 2018

$100.00

DANIEL GREEN

October 2018

$375.00

LAURIE RATHSACK

September 2018

$1,150.00

Bronwyn Leask

September 2018
Sheryl Rathsack

Team effort

October 2018

$1,500.00

SHERYL RATHSACK

Team effort

September 2018

$1,500.00

LAURIE RATHSACK

September 2018

$1,150.00

DANIEL GREEN

October 2018

$375.00

PATRICIA WITKOWSKI

September 2018

$105.00