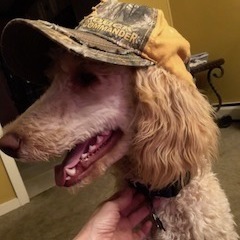 Pennica Financial Group
September 15, 2018
Pennica Financial Group believes it is important to be active in our community.  The Humane Society of the Pikes Peak Region (HSPPR) is an organization we are committed to support. Carol's 7-years on the Board of Directors, helped us to realize the importance HSPPR has in our community.  From caring for the rescues, lost & injured animals to the Animal Law Enforcement division.  HSPPR is an open admission shelter – meaning no animal is turned away.
The animal/human bond is amazing.  
Please help us to raise funds for this incredible organization!
MP

Michael Pennica

SV

Sally VanWinkle

JB

Julie Bishop

RD

Robin Depies
0
days
0
hours
0
mins
0
secs
Our Supporters
Anonymous

September 2018

Madelaine Smith

Am writing you an email explaining all that has happened to us. Anyway, just remembered to make a donation.

September 2018

$100.00

Ed Okvath

September 2018

$200.00

Mark Weber

In honor of Shelby, who was a HSPPR rescue, we are happy to donate to such a wonderful organization. Keep up the good work!

September 2018

Anonymous

September 2018
Ed Okvath

September 2018

$200.00

Madelaine Smith

Am writing you an email explaining all that has happened to us. Anyway, just remembered to make a donation.

September 2018

$100.00

Francis Pitaro

In support of Pennica's efforts to care for the animals

September 2018

$100.00

Nancy Creal

Rescue animals rock and Pennica Financial is helping to save animals and find them forever homes!

September 2018

$25.00