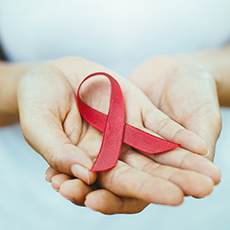 Our Team Fundraising Page
Team Yary!
We are walking and fundraising for AIDS WALK MIAMI because in 2019, no one should die of HIV-AIDS.  In fact there is no reason for someone to even get infected with HIV now because:
1)  HIV treatment works and people can live a healthy life with HIV.  People under HIV treatment cannot transmit HIV.
2)  There is a new pill that someone who is HIV negative can take daily to avoid HIV transmission.
We walk so that organizations such as Care Resource can educate people and get the number of HIV infections down to "0" in our community!
Get tested, know your status, and Walk with us!
Go Team Yary!!!
-----
Equipo Yary!
Caminemos y recaudemos fondos para el VIH-SIDA (AIDS WALK MIAMI) porque en el 2019 nadie debería morir de VIH-SIDA.  De hecho, no hay ninguna razón para que alguien se infecte con el virus de VIH hoy día porque:
1) El tratamiento para el VIH-SIDA funciona y las personas pueden vivir una vida saludable aún infectados con el virus.  Las personas que esten bajo el tratamiento para el VIH-SIDA no pueden transmitir el virus.
2)  Hay una nueva píldora que una persona que es negativo al virus del VIH puede tomarla diariamente para así evitar la transmisión del virus.
Caminemos juntos para que organizaciones como "Care Resource" puedan educar a las personas y reducir la cantidad de infecciones por VIH-SIDA a "0" en nuestra comunidad!
Hazte la prueba, conoce tu estado y camina con nosotros!
Vamos Equipo Yary!!!
0
days
0
hours
0
mins
0
secs
Our Supporters
Didie Olivera Tosco

April 2019

$25.00

Alberto Roque

April 2019

$25.00

Joaquin Cuevas

April 2019

$25.00

Yadira Medina

April 2019

$20.00

Francisco Medina

April 2019

$25.00
Alejandro Rodriguez

March 2019

$53.00

Valeria Brito

March 2019

$50.00

Lizette Maltez

March 2019

$50.00

Didie Olivera Tosco

April 2019

$25.00

Alberto Roque

April 2019

$25.00