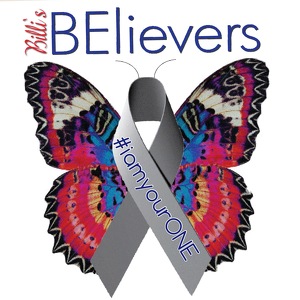 WE BElieve in BILLI!
Starting as just a handful of family and friends, team "Billi's BElievers" was formed and participated in the 6th Annual "Walk Ahead for a Brain Tumor Cure 5K" for the first time in 2015. Shocked by the news that our beloved Billi had been diagnosed with a brain tumor in 2014, we were more than happy to show our support for her & our gratitude to God for saving her life by joining her team & becoming an official BEliever!  
Because of Billi's efforts to raise awareness about brain tumors EVERYWHERE she goes, our team of BElievers has doubled in size & reach! We even earned a spot as one of 2017's "TOP TEN FUNDRAISING TEAMS!" 5 years in, our goal and desire this year is to help Billi reach HER goal of raising $10,000 in honor of the 10th Annual Walk Ahead for a Brain Tumor Cure!  We've pledged to raise $5,000, half of her goal, through registrations and donations. We need 125 people to REGISTER or DONATE $40! It's a BIG goal, but we BElieve we can do it! 
One of Billi's favorite quotes is "Never doubt that a small group of thoughtful, committed people can change the world; indeed, it is the only thing that ever has." by Margaret Mead. We are PROUD to be one of those thoughtful, committed people whose literally made an unBElievable impact in our communities and beyond following Billi's example! 
We all know there's POWER IN NUMBERS!  So please support this worthy cause and become one of Billi's BElievers by Joining the Team, Donating or BOTH! She is a loving mother, devoted wife, gifted vocalist, and a passionate community advocate for many people & causes beyond her own. All funds raised from the Walk Ahead 5K support the life-saving work and research of the University of Cincinnati's Brain Tumor Center.
Please SHARE HER STORY with everyone in your reach via her Facebook & Instagram Pages Billi's BElievers ~ From Tumor to Triumph!
QS

Qianya Sinclair

TT

Tiffany Terry

JT

JW Terry III

LB

Larry Beasley

EL

Everett Lane

TE

Toby Ewing

TE

Trenton Ewing

BE

Braelyn Ewing

JT

Jupiter Terry

JT

JW Terry IV

AP

Ayo Pate

IP

Ife Pate
Our Supporters
Laima Rastikis

3 weeks ago

$50.00

dennis cummins

Last month

$26.00

Vicky Williams

Have a great walk and thanks for your dedication to brain tumor research!! ❤️

Last month

$26.00

Fredrika Kagai

Praying for an eradication of all cancer in Jesus name. To God be the glory!

Last month

$26.00

SHERRI J WALTON

Last month

$26.00
Tiffany Terry

Last month

$150.00

Shekera McCluskey

Love you always sis❤

Last month

$104.00

Cathy Campbell

For Billi and her Believers!

September 2019

$104.00

Eva Wells

The Lord is my rock and my fortress and my deliverer; My God, my strength, in whom I will trust; My shield and the horn of my salvation, my stronghold. (Psalm 18:2)

September 2019

$52.00

Mary Miller

September 2019

$52.00
0
days
0
hours
0
mins
0
secs
Discover HOPE ~ Billi's Hope Story
Brain Tumor Survivor, UCHEALTH Ambassador, proud Team Leader & founder of "Billi's BElievers ~ From Tumor to Triumph!" shares what happened when she allowed HOPE to lead the way through her darkest days.
A CUREageous team of BElievers!
"Teamwork Makes the Dream Work!" We've all heard that quote many times in our lives, but it really is true! Every step taken...every dollar raised...gets us closer to a cure! This is my loving, dedicated, CUREageous team of BElievers!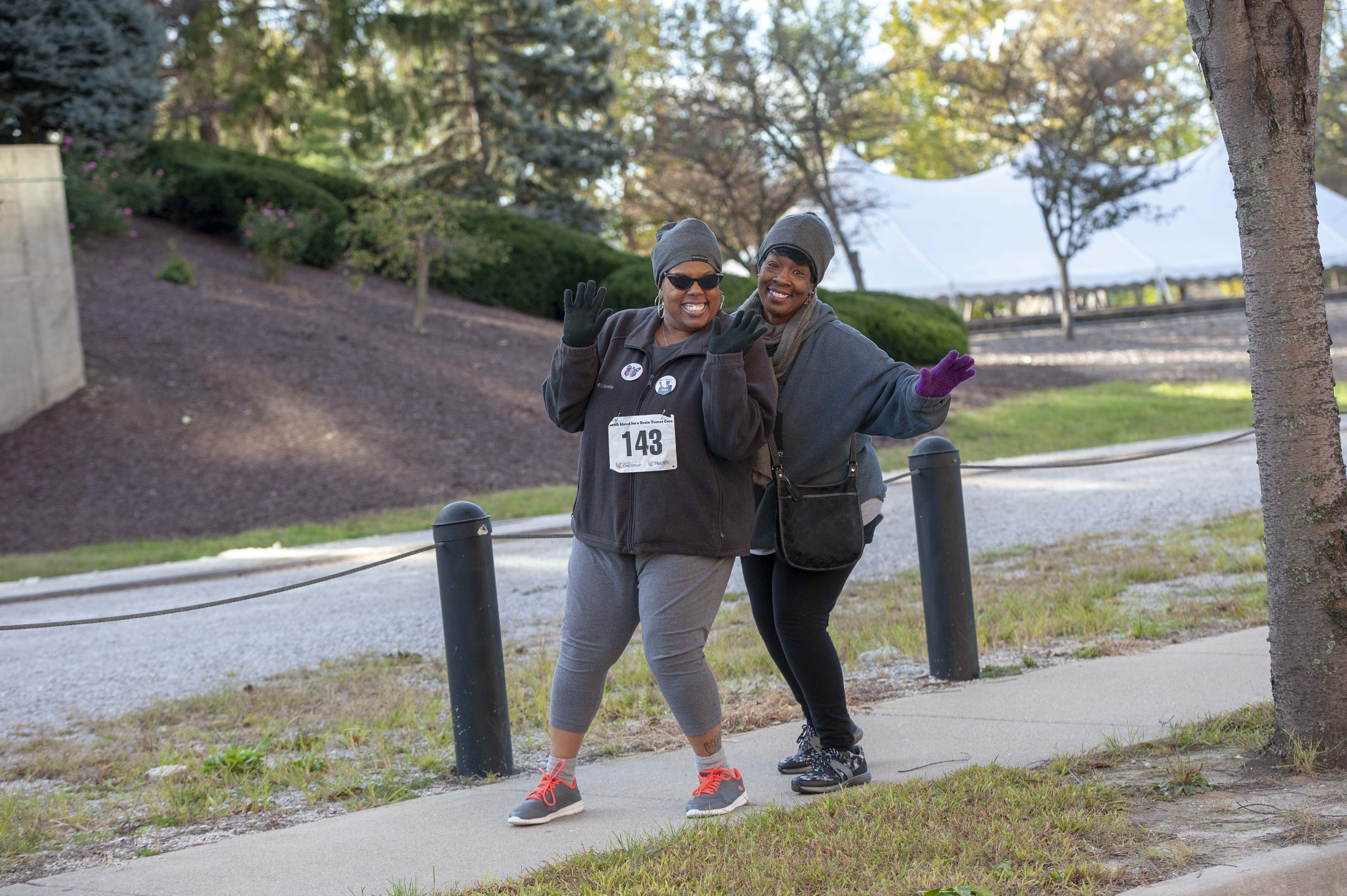 MILES of SMILES!
It's hard not to SMILE for the Camera when you are walking in support of your little sister & daughter who SURVIVED a life-threatening brain tumor 5yrs ago, thanks to the AMAZING care she received from UCHEALTH!
Team Badges
This team hasn't earned any badges yet.