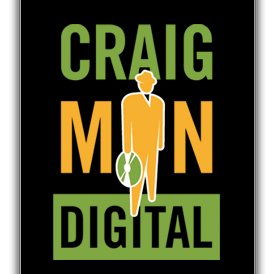 Craigman Digital offers comprehensive audio and video services for the film and music industry. Our Video Archive and Encoding (VAE) services consist of enterprise-level audio and video processing systems that prepare A/V content for digital distribution across the world. We offer Blu-Ray, DVD and CD production services, including graphic design. We excel at delivering the highest quality product while meeting realistic budget constraints.
Craigman Digital is also committed to education. We like meeting deadlines and budgets. The more we and our partners share knowledge about their processes and needs, the more likely everyone involved will meet those deadlines and budgets. Have a look around to see what we can do to help make your project and your process better, faster and cheaper.
Serving major music and film companies for over ten years, we guarantee your product will look the best it possibly can, and that it will be delivered correctly the first time. To help you keep track of projects, we've invented the Beehive, a real-time project management tool that lets you see what's happening with all of your projects any time of day.
0
days
0
hours
0
mins
0
secs
Our Supporters
Anonymous

May 2019

David Dieckmann

May 2019

Katie Anderson

Cheering you on, Team Craigman!

May 2019

$100.00

Lauri Krumlauf

May 2019

$10.60

Kyle Tocco

May 2019

$106.00
Kyle Tocco

May 2019

$106.00

Katie Anderson

Cheering you on, Team Craigman!

May 2019

$100.00

Lauri Krumlauf

May 2019

$10.60