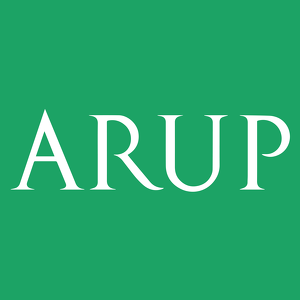 Arup LA is raising funds and would love to receive your support!

This Saturday, 18 March, Arup will take part in HomeWalk, a 5K Family Walk/Run spearheaded by United Way, a non-profit organization with the mission to end homelessness in Los Angeles.

As new tenants of Downtown LA, we are reminded daily that homelessness is an issue that persists. Approximately 50,000 people are experiencing homelessness in and around LA, according to the latest count by the Los Angeles Homeless Services Authority. The vast majority of them live unsheltered on the streets.

We are committed to making a positive change in the communities in which we live and work. Whether it be through our commitment to the UN Sustainable Development Goals (SDG #1), our involvement in LA's Green New Deal, this walk/run is one more way for us to make a direct impact to this persistent issue.

Show your support to making a better Los Angeles for all by donating today, and for shaping a better world always.

Thank you! 
0
days
0
hours
0
mins
0
secs
Our Supporters
Arup

May 2019

$1,463.50

Heather Rosenberg

May 2019

$100.00

Daniel Kim

May 2019

Pavel Tomek

Good luck Arupians!

May 2019

$21.20

Thomas Awai

May 2019

$106.00

Brittany Moffett

Great cause - good luck, Arupians!

May 2019

$26.50

sonam shah

May 2019

$26.50

Laura Mino

May 2019

$53.00

Savannah Gregori

May 2019

$53.00

Anonymous

May 2019

Alicia Zedeno

May 2019

$84.80

Roel van de Straat

Hup hup

May 2019

$25.00

Chito Pono

May 2019

Katie Schwartz

May 2019

$21.20

Zay Soe

May 2019

$53.00
Arup

May 2019

$1,463.50

Thomas Awai

May 2019

$106.00

Heather Rosenberg

May 2019

$100.00

Alicia Zedeno

May 2019

$84.80

Laura Mino

May 2019

$53.00

Savannah Gregori

May 2019

$53.00

Zay Soe

May 2019

$53.00

Brittany Moffett

Great cause - good luck, Arupians!

May 2019

$26.50

sonam shah

May 2019

$26.50

Roel van de Straat

Hup hup

May 2019

$25.00

Pavel Tomek

Good luck Arupians!

May 2019

$21.20

Katie Schwartz

May 2019

$21.20