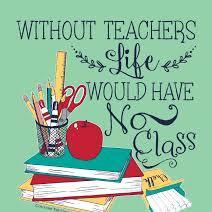 Touch of Class
Our Team Fundraising Page
The American Association of Blind Teachers is a non-profit organization affiliated with the  American Council of the Blind. Our 50 members are all blind or visually impaired, and teach a range  of subjects, in just about every learning setting imaginable. We come from all over the United  States and Canada.
Through our telephonic discussion groups and workshops as well as our website, we assist blind and  visually impaired teachers in their work, help students make more effective use of the Internet in  their classes, aid school administrators in understanding the capacities of visually impaired  teachers, and enable parents of blind and visually impaired children to better help their children  learn.
We publish a newsletter 3 times a year, as well as an online announce list that alerts our members  to events, articles, technologies, and issues relevant to blind teachers.
Fifty percent of the contributions to the Alabama Council of the Blind will be allocated to our  affiliate.
You can register by clicking on the button to the left named "Join this Team button" or make a  donation by clicking on the "Donate Now" button which is in the upper right hand side of this page.
 We thank you for your support.
Our Supporters
LouAnn Williams

July 2019

$105.00

Alan Katell

July 2019

$105.00

Anonymous

June 2019

$105.00

Don Horn

I'm proud to support one of the best ACB affiliates we've got!

June 2019

Susan Glass

June 2019

$100.00

Steve Dresser

June 2019

$105.00
LouAnn Williams

July 2019

$105.00

Alan Katell

July 2019

$105.00

Anonymous

June 2019

Steve Dresser

June 2019

$105.00

Susan Glass

June 2019

$100.00