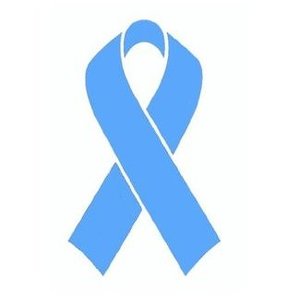 Team SailorBlue Fundraising Page
Supporting Team SailorBlue
Aloha,
Janice and I humbly ask for your support Team SailorBlue during this year's Hawaii Parkinson Walk.  Every single dollars of your generous donation is very valuable.
Where does the money go?  Your donations go to help Parkinson's patients and their families live the best life possible. We do this through various exercise programs (Yoga, YMCA Parkinson's classes, etc), support groups (patients and caregivers), educational events, facilitating access to local clinical trials, and being a clearing house of information/resources for Parkinson's in the islands.
Best of all is that your donation stays here in Hawaii supporting the local Parkinson community.
Janice and I would be grateful if you would becoming a member of Team SailorBlue in person or by making a donation.
Mahalo nui loa, Jerry and Janice
Our Supporters
Tim & Mikki Bowden

November 2019

$40.00

Dwight Ishiguro

November 2019

$50.00

Anonymous

November 2019

$1,300.00

Jamie Go

November 2019

$50.00

Thomas A'i

November 2019

$25.00

Gregg Mueller

November 2019

$100.00

Tommy Price

Go Sailorblue!!!

November 2019

$100.00

Randall Hiraki

A wee bit of support for a huge cause!

November 2019

$100.00

Cats & DonnaLynne Balmilero

November 2019

$100.00

Lauren Sarsona

Good work, Sailor Blue and Janice!

November 2019

Geri Yotsuda

Best Wishes for a successful walk Jerry!

November 2019

$50.00

Anonymous

November 2019

Brad VanSlyke

October 2019

$20.00

Lenore Patton

October 2019

$100.00

Takashi Yamamoto

October 2019

$100.00

Gregg Sanders

October 2019

$250.00

Mavis Kim

From myki & sjmacro

October 2019

Mark Young

Go Team SailorBlue

October 2019

$250.00

Mike & Toni Boster

October 2019

$100.00

Taka Mito

October 2019

$50.00

Louise Ing & Mike Sitch

Go, Jerry!

October 2019

$25.00

J Demetrios Mellos III

October 2019

$50.00

Dudley Wong

October 2019

Sidney Hamada

October 2019

$250.00

Juan Vivar

Jerry, proud of you Shipmate!

October 2019

$150.00

Wayne Kato

October 2019

$200.00

Stephanie Cook

Jerry, Thank You for Everything you do! I wish I could be there, I miss you and I so miss being a part of the HPA and all of the events! Enjoy the walk! Hugs and Aloha Steph4147342046717486

October 2019

$100.00

Garett Ichimura

October 2019

$100.00

Gordon Nihei

October 2019

$100.00

Charlie Brown

Aloha, Jerry, Thanks for you support to this worthy cause. Charlie

October 2019

$50.00

Joanne Mor

October 2019

$100.00

Melanie Okazaki

In support of Jerry Boster!

October 2019

$25.00

Jamie Adams

October 2019

$50.00

Mark Chui

October 2019

$300.00

Anonymous

October 2019

Frances and Kimo Adams

October 2019

$250.00

Bruce Black

For my friend and shipmate Jerry Boster

October 2019

$25.00

Weinstein Pharmacy

October 2019

$100.00

Maureen Yuen

Len and I are pleased to sponsor Sailor Team Blue once again!

October 2019

$250.00

Candice Naito

October 2019

Suzanne Vares-Lum

Mahalo nui Jerry

October 2019

$200.00

Anonymous

October 2019

Neil Butler

Jerry good luck with the fund raising

October 2019

$100.00

Myles Shibata

October 2019

$100.00

Ian and Brie S & A

October 2019

$100.00

Barbara & Bob Petty

September 2019

$40.00

Brian Rivera

September 2019

$100.00

Wayne Ishihara

September 2019

$100.00

Dean Shimabukuro

September 2019

Randy Ha

September 2019

$25.00

Paul & Carol Vavra

Keep up the great work!

September 2019

$100.00

Anonymous

September 2019

$100.00

Patty Pian

I'd like to donate in honor of my mom, Nancy. Thank you for supporting those affected by Parkinson's.

September 2019

$100.00

Brad Smith

You and Janice do amazing work and we have been blessed to have you as a part of our Hawaiian ohana! Thank you to you both for the work you do! You can sign Alice and me up for the Team Sailor Blue walk this year. Cheers, Alice and Brad

September 2019

$200.00

Anonymous

Jerry-Janice, thank you for the great work you do!

September 2019
Anonymous

November 2019

$1,300.00

Mark Chui

October 2019

$300.00

Gregg Sanders

October 2019

$250.00

Mark Young

Go Team SailorBlue

October 2019

$250.00

Sidney Hamada

October 2019

$250.00

Frances and Kimo Adams

October 2019

$250.00

Maureen Yuen

Len and I are pleased to sponsor Sailor Team Blue once again!

October 2019

$250.00

Wayne Kato

October 2019

$200.00

Suzanne Vares-Lum

Mahalo nui Jerry

October 2019

$200.00

Brad Smith

You and Janice do amazing work and we have been blessed to have you as a part of our Hawaiian ohana! Thank you to you both for the work you do! You can sign Alice and me up for the Team Sailor Blue walk this year. Cheers, Alice and Brad

September 2019

$200.00

Juan Vivar

Jerry, proud of you Shipmate!

October 2019

$150.00

Gregg Mueller

November 2019

$100.00

Tommy Price

Go Sailorblue!!!

November 2019

$100.00

Randall Hiraki

A wee bit of support for a huge cause!

November 2019

$100.00

Cats & DonnaLynne Balmilero

November 2019

$100.00

Lenore Patton

October 2019

$100.00

Takashi Yamamoto

October 2019

$100.00

Mike & Toni Boster

October 2019

$100.00

Stephanie Cook

Jerry, Thank You for Everything you do! I wish I could be there, I miss you and I so miss being a part of the HPA and all of the events! Enjoy the walk! Hugs and Aloha Steph4147342046717486

October 2019

$100.00

Garett Ichimura

October 2019

$100.00

Gordon Nihei

October 2019

$100.00

Joanne Mor

October 2019

$100.00

Weinstein Pharmacy

October 2019

$100.00

Neil Butler

Jerry good luck with the fund raising

October 2019

$100.00

Myles Shibata

October 2019

$100.00

Ian and Brie S & A

October 2019

$100.00

Brian Rivera

September 2019

$100.00

Wayne Ishihara

September 2019

$100.00

Paul & Carol Vavra

Keep up the great work!

September 2019

$100.00

Anonymous

September 2019

$100.00

Patty Pian

I'd like to donate in honor of my mom, Nancy. Thank you for supporting those affected by Parkinson's.

September 2019

$100.00

Dwight Ishiguro

November 2019

$50.00

Jamie Go

November 2019

$50.00

Geri Yotsuda

Best Wishes for a successful walk Jerry!

November 2019

$50.00

Taka Mito

October 2019

$50.00

J Demetrios Mellos III

October 2019

$50.00

Charlie Brown

Aloha, Jerry, Thanks for you support to this worthy cause. Charlie

October 2019

$50.00

Jamie Adams

October 2019

$50.00

Tim & Mikki Bowden

November 2019

$40.00

Barbara & Bob Petty

September 2019

$40.00

Thomas A'i

November 2019

$25.00

Louise Ing & Mike Sitch

Go, Jerry!

October 2019

$25.00

Melanie Okazaki

In support of Jerry Boster!

October 2019

$25.00

Bruce Black

For my friend and shipmate Jerry Boster

October 2019

$25.00

Randy Ha

September 2019

$25.00

Brad VanSlyke

October 2019

$20.00