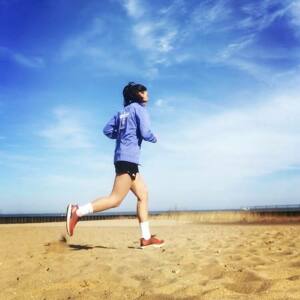 Megan Hart
October 10, 2021 7:00am - 3:00pm
Thank you for supporting Erika's Lighthouse!
I am thrilled to be running the Chicago Marathon for my third time with Erika's Lighthouse (Team Resilience)! Please read below to learn more about the organization's mission, and how your donation will help local Chicago teens.
About Erika's Lighthouse:
Their mission is to raise awareness about depression and suicide, while educating and empowering teens when it comes to their mental health. Teens have access to a virtual toolbox that is broken down into resources for learning about depression, preventing depression, treating depression, and helping a friend or family member who may be struggling with their mental health. Educators have access to guided classroom programs that raise awareness, reduce stigma, and foster student-led discussions about depression. Professional development activities and webinars are also available. 
Additionally, Erika's Lighthouse has been working to update all materials so that the intersectionalities of race, gender, sexuality, economic background and mental health are addressed with trauma-informed language. 
In previous years, over $50,000 has been raised by Team Resilience runners for this cause. By donating, you are building the force of this tide that says mental health matters. 
My Supporters
Jehan Abbedelal

Sooo proud of you, Meg!! You are an inspiration! Hope this helps achieve your goal.

October 2021

$50.00

Siobhan Donohue

Go Megan!

October 2021

$31.48

Anonymous

Donation from: Francis S

August 2021

Anonymous

Donations from: Megan H, Jehad A, Noah R, Courtney M, Hart family.

August 2021

Conner Williams

August 2021

$20.99
2020 Fundraising

October 2020

$725.60

Jehan Abbedelal

Sooo proud of you, Meg!! You are an inspiration! Hope this helps achieve your goal.

October 2021

$50.00

Siobhan Donohue

Go Megan!

October 2021

$31.48

Tiffany Cedar

August 2021

$26.24

Conner Williams

August 2021

$20.99