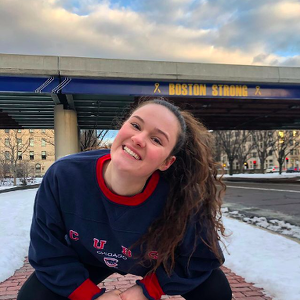 Emily Polonus
October 10, 2021 7:00am - 3:00pm
Support My Fundraising Efforts
Support me as I challenge myself to raise awareness and educate teens about depression.
Erika's Lighthouse is a Chicago-area based organization that spreads awareness of adolescent depression and provides in-school programming to foster conversations about the topic in both middle and high schools. It teaches students and staff to recognize the signs of depression in those around them and offer help to those who may be struggling. This cause is incredibly important to me because of my work with 14/15 year old girls in the summer of 2019, who opened my eyes to the prevalence of adolescent depression and how the world is in need of more safe places to open up and discuss it. I want to run this marathon in memory of Randy Simmons who devoted his entire career to helping teenagers feel more comfortable and supported in their school and everyday lives.
Thank you for visiting my page and please consider donating to such a worthy cause. 
Love,
Emily
My Supporters
Shelby Deakyne

you rock!

September 2021

$3.15

Joseph Box-Jarman

September 2021

$52.47

Kris Childers

September 2021

$25.00

Lucas Mathews

Good luck Emily!!!!

August 2021

$26.24

Madelyn James

Go Po Go!

August 2021
2020 Fundraising

December 2020

$615.40

Don Schieber

January 2021

$500.00

Anonymous

December 2020

$157.00

Jack Stalter

❤️❤️❤️

August 2021

$104.95

Joe and Dawn Kapp

Love you Em!!

August 2021

$100.00