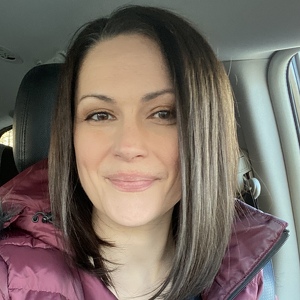 Rachel T.
October 10, 2021 7:00am - 3:00pm
Get Depression Out of the Dark 🖤💛
I am a huge proponent of mental health education and using physical activity to maintain emotional health. What better (or crazier?) way to support both than running a marathon for the cause?! I will be running the Chicago Marathon on October 10, 2021 as part of TEAM RESILIENCE, a charity team to raise funds for Erika's Lighthouse. This organization provides free, educational resources on youth mental health. I have personally benefitted from this amazing source of information in my role as a school social worker. Please consider donating to the cause. No young person should ever feel like they are alone in their struggles!
Erika's Lighthouse is determined to make sure no young person feels alone in their depression. We are dedicated to creating a community of empathy and education. We create middle school and high school teen depression awareness programs so educators and teens can create safe spaces to learn about depression, letting students know they are never alone, and there is somewhere to turn.
My Supporters
Anonymous

June 2021

Facebook Donor

June 2021

$25.00

Facebook Donor

June 2021

$50.00

Anonymous

I'm happy someone in this world enjoys running.

June 2021

$52.47

Anonymous

ProudPs

June 2021

$100.00
Anonymous

ProudPs

June 2021

$100.00

Facebook Donor

June 2021

$65.00

Anonymous

I'm happy someone in this world enjoys running.

June 2021

$52.47

Facebook Donor

June 2021

$50.00

Facebook Donor

June 2021

$50.00