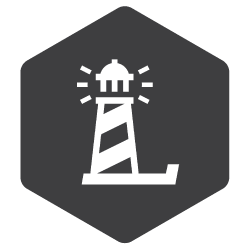 Choose Your Own Challenge
Choose Your Own Experience
Join Team Resilience by picking your own race to complete and raise funds for Erika's Lighthouse.
Title

Run, Cycle, Swim, Kayak, Complete a Triathlon and more!
Join us for a 5K, 10K, Half-Marathon, Marathon or anything else.. Team Resilience is designed for every ability and interest.
You gain access to the same great perks, fundraising support and more by doing what you love. Register today and select a fundraising committment from $0 and up - whatever suits your comfort level.
Contact Us
If you have any questions about any of your race opportunities, contact us at brandon@erikaslighthouse.org.
Event Leaderboard
1

Carl & Caroline Swanson Foundation, Inc.

$5,000.00

2

2020 Fundraising

$3,541.40

3

2020 Fundaising

$2,086.35

4

2020 Fundraising

$1,960.24

5

2020 Fundraising

$1,947.76

6

2020 Fundraising

$1,674.25

7

2020 Fundraising

$1,616.23

8

2020 Fundraising

$1,407.68

10

2020 Fundraising

$1,347.42

11

2020 Fundraising

$1,144.54

12

2020 Fundraising

$1,100.00

13

Elaine Tinberg

$1,049.50

14

Robert Lozins

$1,000.00

15

2020 Fundraising

$991.42

16

2020 Marathon Donations

$855.98

17

2020 Fundraising

$725.60

18

2020 Fundraising

$615.40

19

2020 Fundraising

$600.00
View Full Leaderboard
Supporters
Dawn Mallard

October 2021

Facebook Donor

October 2021

$26.00

Facebook Donor

October 2021

$40.00

Facebook Donor

October 2021

$20.00

Facebook Donor

October 2021

$30.00
Nell Osborne

July 2021

$200.00

Nell Osborne

September 2021

$157.42

Facebook Donor

September 2021

$150.00

Facebook Donor

October 2021

$100.00

Facebook Donor

September 2021

$80.00