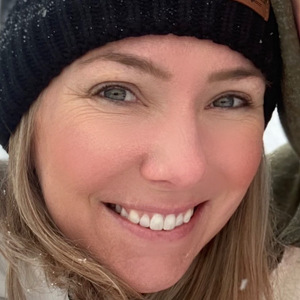 Ashley Lee
Please Support My Fundraising Efforts
Support me as I challenge myself to raise awareness and educate teens about depression. I have struggled with depression since I was a teen, and wish I had access then to the resources and support that Erika's Lighthouse provides. Running truly helps me cope with my depression and now anxiety that I've developed the past several years, and I'm thrilled to run the Chicago Marathon as my 4th marathon! Thank you for your donation, even the smallest amount can potentially save a teen's life.
What is Erika's Lighthouse?
Erika's Lighthouse is determined to make sure no young person feels alone in their depression. We are dedicated to creating a community of empathy and education. We create middle school and high school teen depression awareness programs so educators and teens can create safe spaces to learn about depression, letting students know they are never alone, and there is somewhere to turn.
Thank you to my supporters!
Todd Matthews

September 2022

$320.10

Dana Laird

Thanks to the Chicago Marathon for working with Erika's Lighthouse, and Go, Ashley! May the marathon go well for you. We will be with your in spirit! Love, Mom

September 2022

$104.95

Heidi Buker

Good Luck Ashley!!!

September 2022

$50.00

Chris Hicks-Davis

Good luck and have fun!!

September 2022

$52.47

Victoria Upchurch

Good luck in the marathon!

September 2022

Jen Dana-Farley

Thanks for bringing awareness to this! Have a great race. :)

September 2022

$20.99

Peter Stirling

September 2022

$25.00

Paula Jellison

Good luck on your run. Thanks for all you do for Orca Running.

September 2022

$52.47

Roxana Becerra

Ashley you are a strong survivor you can do all things.

February 2022

$31.48

Tessa Burchardt

December 2021

Anonymous

Thanks for everything you do! Have fun in Chicago!

November 2021

Anonymous

November 2021

$50.00

Anonymous

November 2021

Michelle Young

All Orcas will be with you

November 2021

$52.47

Natalie Quist

Ashley is my hero!

November 2021
Todd Matthews

September 2022

$320.10

Alisa Vitello

On behalf of the I Can And I Will Guild, our family is excited to support you!! Also, happy birthday!

November 2021

$262.37

Dana Laird

Thanks to the Chicago Marathon for working with Erika's Lighthouse, and Go, Ashley! May the marathon go well for you. We will be with your in spirit! Love, Mom

September 2022

$104.95

Susan Parker

Have a great race!

November 2021

$104.95

Erikas Lighthouse

Training Credit

November 2021

$100.00

Chris Hicks-Davis

Good luck and have fun!!

September 2022

$52.47

Paula Jellison

Good luck on your run. Thanks for all you do for Orca Running.

September 2022

$52.47

Michelle Young

All Orcas will be with you

November 2021

$52.47

Shani Griego

Have a great race Ashley! You've got this!

November 2021

$52.47

Patrick Ferguson

November 2021

$52.47

Frank Pape

Go Ashley! That course is like an airport runway — you're going to fly!!

November 2021

$52.47

val pate

good luck! and thanks for running for such an important cause!

November 2021

$52.47

Kimberley Daniel

Way to go Ashley!

November 2021

$52.47

Beth Wild

Always happy to help a fellow runner realize a "bucket list" or life dream. Enjoy!

November 2021

$52.47

John Spoden

November 2021

$52.47