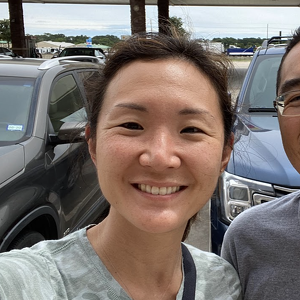 Amy Han
Journey Toward Wellness
Welcome to the beginning of my journey! This isn't just the beginning of sore legs and lost toenails in my marathon training schedule, it's the beginning of a new year to find healing and hope. I've had the goal of running a marathon for over a decade. I actually trained for the Chicago Marathon in 2009. However, the day before the race a voice in my life told me I shouldn't do it. That voice came from a leader in the spiritual institution I was part of for over 20 years. I had devoted my life to this space, but it gained a lot of unhealthy control over my life and others...and then stories of abuse began to surface. This is my personal journey toward freedom from systems that oppress. This is a journey toward gaining agency and finding my own voice. This is also an important journey to give back– to support institutions that give education, resources and support to those who are hurting. A journey toward freedom and hope. Won't you join me on this journey?
Why Erika's Lighthouse?
As a school social worker, we have the great responsibility of helping carry the burdens of our students. This generation has the highest percentage of fear of failure because of the "race to success" and students want to be known for doing something worthwhile and important. However, due to stressors that no other generation has faced (navigating social media, comparing, greater understanding of race and gender identity, community violence, etc.), young people have the highest percentage of anxiety, stress and depression. Erika's Lighthouse is an organization that provides resources for educators and support for teens who struggle with depression. They are determined to make sure no young person feels alone in their depression. They create middle school and high school teen depression awareness programs so educators and teens can create safe spaces to learn about depression, letting students know they are never alone, and there is somewhere to turn. They are a great organization and our school uses their material to talk about mental health and depression. Please support them!
My Supporters
Frances Song

Go Amy! You're an inspiration!

May 2022

$62.97

Anonymous

April 2022

Janet Park

You got this Amy!

March 2022

$25.00

Joseph Han

Thanks for letting us tag along in your journey

March 2022

$100.00

Sharon Lee

Go Amy Go!

February 2022
Helen Han

Life is a marathon, not a sprint! You are an inspiration to all who know you.

January 2022

$209.90

Wendy Maa

Go Amy!!! Rooting and supporting you every step of the way!

February 2022

$104.95

Hannah Ha

You go girl! you got this! woot!

January 2022

$104.95

Hye Shin

So proud of you!

January 2022

$104.95

Ruth Durack

Love you!

January 2022

$104.95