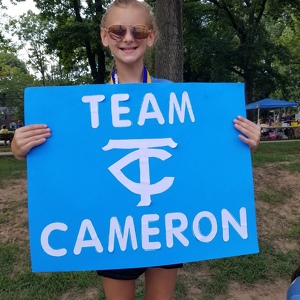 Thank you for supporting the Child Life Virtual Toy Drive, and for making a difference for the patients at Nemours! 
At Nemours, they treat every child as their own — and transform lives in truly amazing ways. Nemours has made it their mission to provide world-class pediatric care and pursue life-saving research in their hospitals and clinics. And Nemours goes far beyond patient care to educate families, promote wellness and safety, and be a proactive voice for children on local and national levels.
Please help my team reach our fundraising goal of $3,000, which will make a significant impact on the Child Life Department's work at Nemours/Alfred I. duPont Hospital for Children. Your donation will fund the purchase of toys to help make the holiday season less stressful and more playful for patients and their families. Your gift, no matter how small or large, is vital to Nemours' mission of helping and healing children.
0
days
0
hours
0
mins
0
secs
Our Supporters
Kathleen Keller

December 2020

$100.00

Jamie Wunder

December 2020

$25.00

Joanne Misci

December 2020

$20.00

Melissa Maddox

December 2020

$50.00

Christina Farrell

December 2020

$100.00
Coyle, Lynch & Company

December 2020

$500.00

Bork Inc

December 2020

$250.00

DiOrio & Sereni LLP

December 2020

$250.00

Kathleen Keller

December 2020

$100.00

Christina Farrell

December 2020

$100.00