Walk for Epilepsy Pinellas
Walk for Epilepsy Pinellas is returning Saturday, March 7th to Lake Seminole Park.
This event is held to increase awareness and support for children, teens, young adults with epilepsy and their families living in West Central Florida.  
This event raises funds to provide:
25 scholarships to send kids & teens to Camp Boggy Creek, a medically-supervised camp co-founded by the late General Norman Schwarzkopf & Paul Newman
15 scholarships to send families to one of two epilepsy family retreat weekends
7 college and medical scholarships
Schedule
Registration                 8:00 a.m.*
Walk                            8:45 a.m.
Post-Walk Party          9:30 a.m.
* Please come to Shelter 13 to Check in.
ONLINE REGISTRATION IS NOW CLOSED BUT YOU CAN STILL REGISTER ONSITE
How Can You Help
As a sponsor, donor or walker you help to increase awareness and support for our children, teens, young adults and their families.
You can invite your family, friends, co-workers, Facebook contacts to join you by giving a donation to ESF or coming to the Community Walk for Epilepsy.
Meet Our Emcee, Chip Brewster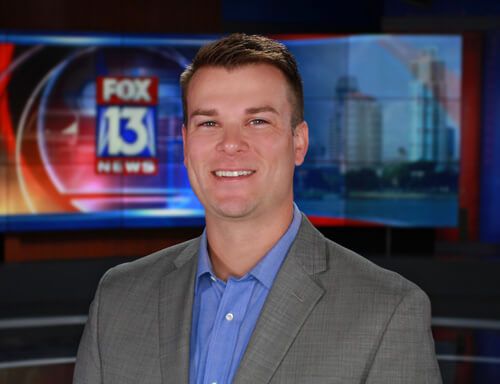 Chip Brewster joined WTVT Fox 13 as a features reporter, reporting for various newscasts, including the station's recently launched 4 p.m. newscast.
Most recently, Brewster was a features reporter for KPRC Houston. Prior to that, he worked as a field host, reporter and producer for WITI Milwaukee.
Previously, Brewster was a multimedia journalist for WIFR Rockford, Ill. He began his career in broadcasting as a morning show writer for WGN Chicago.
Brewster remains a Staff Sergeant in the Army Reserves, and part of the Army Band.
A graduate of Illinois State University, Brewster holds a Bachelor of Science degree in mass communications.