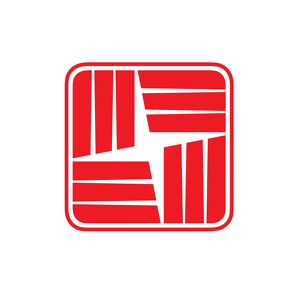 East West Bank
November 9, 2021 - January 1, 2022
Join Team East West Bank at WalkUnitedLA!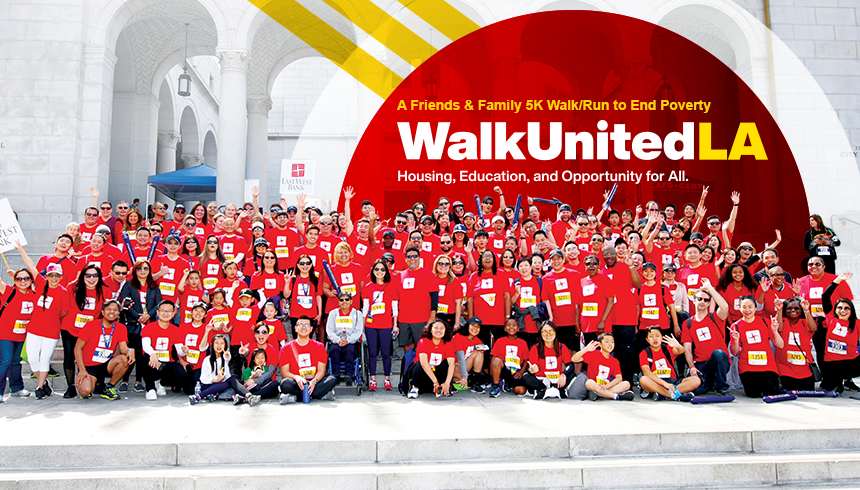 The newly-rebranded HomeWalk is now back in person as WalkUnitedLA!
Join us to raise awareness and funds for a meaningful cause. In addition to the 5K course, enjoy the festival, music, food trucks, beer garden and...
EWB exclusive tour*
of the new SoFi Stadium, home of the LA Rams!
* Limited spots available. More details to come.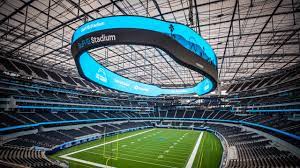 Charter bus transportation provided from EWB El Monte Building.
[2019 Photos] [2019 Event Video]
STEP 1:
REGISTER

JOIN TEAM "

EAST

WEST BANK

"
Use promo code for free registration. Email WalkUnitedLA@eastwestbank.com for code.

STEP 2:
FUNDRAISE
& INVITE

Raise funds* to end homelessness.
Invite friends and family to donate or join you!
*Recommended Individual Fundraising $100 or more.

STEP 3:
SHOW YOUR SPIRIT!

Wear your EWB team shirt and face mask.
Share photos/videos during the event!
Tag @eastwestbank.us @launitedway
Can't make the event?
Help us reach our fundraising goal by
donating to an individual or Team EWB!
REGISTER FOR A CHANCE TO WIN!
Register today to qualify for our weekly prize drawings!*
You can win one of the below and more!
*Must be present at WalkUnitedLA on 11/6 to receive prize. Eligible for EWB associates only.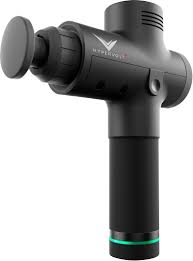 | | | |
| --- | --- | --- |
| Nixplay Digital Photo Frame | Apple Airpods Pro | Hypervolt Plus Massage Gun |
FUNDRAISE
FOR MORE OPPORTUNITIES TO WIN!
UNITED WAY FUNDRAISING GIFTS
Reach the below fundraising levels and automatically
receive the below Rams-branded WalkUnitedLA gifts!
TEAM EAST WEST BANK FUNDRAISING GIFTS
Be a top fundraiser on Team East West Bank and
you can win one of the below prizes!
| | | |
| --- | --- | --- |
| Nintendo Switch | Apple Watch | Dyson Cool Purifying Fan |

CC

Cindy Chen

NC

Nathaniel Cayanan

JS

JEFFREY SMITH

VL

Victor Li

AL

Alvin Li

KC

Kara Chung

TL

Teresa Lau

CZ

Caden Ziolkiwski

SZ

Steve Ziolkowski

DM

Dro Manouchehri

WY

Wing Yeung

LM

Leo Manouchehri

FW

Fanny Wong

LG

Lydia Gomez

MC

Maria Carrillo

CC

Cesar Cruz

LM

Lia Manouchehri

DC

Daniela Carrillo

DC

Diego Carrillo

JH

John Harney

EH

Erin Harney

EG

Evelyn Gomez

JZ

Jinling Zhang

JW

Jaylen Wang

GC

Gavin Chan

VN

Venkat Natarajan

TV

Tvisha Venkat

TV

Trishan Venkat

CM

Cresie Mosqueda

SA

Sheiliey AlvarezSimms

AA

Ashlie AlvarezSimms

AC

Ashley choy

TW

TIM WANG

BW

BRUCE WANG

SC

sabrina choy

WC

Wallace Choy

NS

Noah Santos Acosta

LD

Lan Diep

QT

Queenie To

JW

Johnny Wong

EN

Emily Najera

PL

Puiling Leung

KS

Kris Solis

JW

Jordyn Wu

MF

Marisol Francisco

KR

karina Rivera

EH

Ethan Han

RM

Rexin Mable Russel

AS

Andreo Sagayaraj

CC

Christian Carr

WC

Winnie Chang

WC

Wesley Chen

EC

Esther Chow

CT

Clayton Tso

AW

Ava Wong

MW

Martin Wu

JT

Jayden Tso

SB

Somi Beikzade

MW

May Wu

HY

Hailey Yang

JY

Jay Yang

JY

Jalen Yang

SL

Savaun Lollis

HY

Hannah Yang

MG

Malena Galatioto

NL

Nilon Lollis

AT

Angela Tse

NJ

nava jamali

HK

Hillary Kwan

HJ

Hadi jamali

AK

Augustin Kwan

SP

Sharmaine Pecson

SB

Safeena Banu

HG

Hajra Gul

HG

Hana Gul

RP

Ross Putman

ZG

Zee Gan

CG

Cindy Gan

JH

James Han

AH

Aiden Han

ZR

Zhao Ri Gan

JH

Jayden Han

HH

Harold Hines

GM

Gabriela Melendez

YM

Ysela Melendez

AG

Anabelle Gamez

DG

David Gamez

MT

Meghan Teo

AF

Albert Fernandez

KW

Kaedn Wu

JS

Jaylenn Sanchez

LG

Laude Goldchilde

AC

Andrew Chen

HA

Hauwa Abubakar

DM

Dezy Mani

AB

Alyssa Bailon

AB

Alayna Bailon

JB

Jay Bailon

DS

Daniel Sy

LC

Lydia Chan

JT

James Teo

AT

Alice Tan

MM

Mark Mallari

MA

Maria Adela Marquez

GL

Grace Lau

BL

Brian Lau

KM

Kyler Mallari

JL

Jack Liu

JS

JaiKaarthik Sasikumar

PS

Prathik Sasikumar

IO

Irene Oh

HG

handy gunadi

TC

Terry Chan

BL

Brian Lam

DS

Deepa Sasikumar

KC

Keira Chan

CG

Charlize GUnadi

LG

Landon Gunadi

CL

Cindy Lin

PY

PEI-TZU YANG

DV

Diana Vogel

RV

Remy Vogel

DB

Duke Backus

MM

Marisel Montalvo

AM

Anette Montalvo
0
days
0
hours
0
mins
0
secs
Our Supporters
Anonymous

3 weeks ago

Daphne Shi

4 weeks ago

$53.00

Anonymous

5 weeks ago

$26.50

Barry Cheng

5 weeks ago

$100.00

Anonymous

5 weeks ago

$53.00
Dominic Ng

Last month

$5,000.00

Kitty Chen

Last month

$1,000.00

Parker Shi

Last month

$500.00

Parker Shi

Last month

$500.00

Paul Daneshrad

In Support of Yajaira Guzman's fundraising efforts.

Last month

$500.00