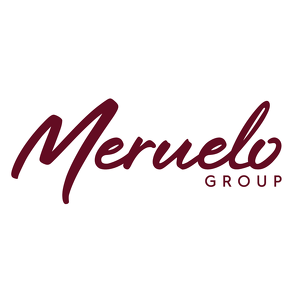 Meruelo Group
November 9, 2021 - January 1, 2022
Meruelo Group is proud to join Team SoCalGas, United Way of Greater Los Angeles and the Los Angeles Rams at WalkUnitedLA (formerly HomeWalk) at Sofi Stadium on Saturday, Nov. 6. 
Since 2007, HomeWalk, United Way's annual 5K family run/walk to end homelessness, has brought together more than 130,000 people and raised over $10M that has helped move over 20,000 individuals into the safety of a home.
The new WalkUnitedLA is a family 5K run/walk to end poverty in Los Angeles County, to directly meet the needs of our most vulnerable neighbors and communities, especially Black, Indigenous, People of Color (BIPOC) and those hit hardest by the pandemic. The focus of this event is expanding to align with the work across the root causes of poverty. We'll be fundraising and raising awareness to:
End homelessness
Provide equitable and quality education to all students; and 
Ensure greater economic mobility and increased access to opportunities for working families and individuals
THANK YOU FOR YOUR SUPPORT!
VG

Veronica Gorey-Cardenas

TG

Tommy Gorey-Cardenas

EG

Emma Gorey-Cardenas

LG

Luke Gorey-Cardenas

MV

Maria Valenzuela-Cardenas

VC

Vanessa Cardenas

JC

Jaime Castaneda-Cardenas

JC

Jesus Chacon

AA

Amanda Aguayo

MS

Maria Sebastian

RG

Richard Gonzalez

RS

Rosa Sanchez

LA

Lauren Armona

MA

Margie Armona

SK

Sanha Ko

PR

PATRICK ROTHENBURGER

PC

Pablo Casasola

PC

Pablo Casasola Jr

SR

Shawn Rosenberger

JE

Jose Espinoza

RJ

Ruben Jr. Martinez

SM

Sebastian Martinez

JM

Juliana Martinez

AJ

Alexander Jaramillo

CA

Cristy Alfaro

LA

Luis Armona
0
days
0
hours
0
mins
0
secs
Our Supporters
Allen Stoller

4 weeks ago

$20.00

Nirel Bernal

4 weeks ago

$20.00

Tomas Trujillo

4 weeks ago

Anonymous

4 weeks ago

$100.00

David Criscitelli

5 weeks ago

$100.00
SAM PASSANISI

Last month

$265.00

Farrell Hirsch

Last month

$106.00

Anonymous

4 weeks ago

$100.00

David Criscitelli

5 weeks ago

$100.00

Janet Hirsch

Last month

$100.00