A Two-Day Golf Experience for Champions across
The Pharma and BioTech Industries
FEBRUARY 20th-21st, 2022
Nestled amongst the long-leaf pine trees in the Carolina Sandhills, Pinehurst No. 2 is one of the premier golf courses in the world.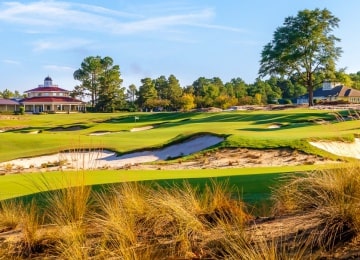 At this two-day event, you'll have the opportunity to enjoy Pinehurst Resort's first class ameneties, explore the historic village shops, and meet with some leaders in the health, biotech and rare disease community. On Sunday evening, enjoy a live kick-off concert from the band Alpha Rev. On Monday, see if your team will be the Champion of our Champions for a Cure Tournament! End the evening with a celebratory Awards dinner, and rest easy after two days of having fun, meeting new friends, and giving hope to children along the way.
Don't Delay! This tournament is only available to the first 100 players.