Mercury One Events
Welcome to the event portal for Mercury One at Man in the Moon. Here, you will be able to purchase tickets for all of the Mercury One events taking place in Salt Lake City, July 4-7. We hope you will join us for the following events. Please click on events to purchase tickets or register: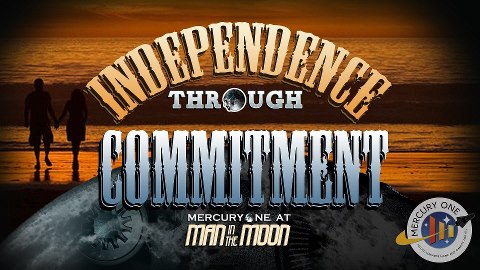 Independence Through Commitment
Take this rare opportunity to join Tania Beck as she hosts this special conference, where you will find out the true power of commitment. Tania will be joined by Elizabeth Smart and Stephanie and Christian Nielson, who will share their amazing stories first-hand. Learn how these individuals were committed to being true to themselves and to God to get through the difficulties they faced. Come to be inspired and empowered to be the person you are supposed to be--not as society would define you--for yourself and for those you love.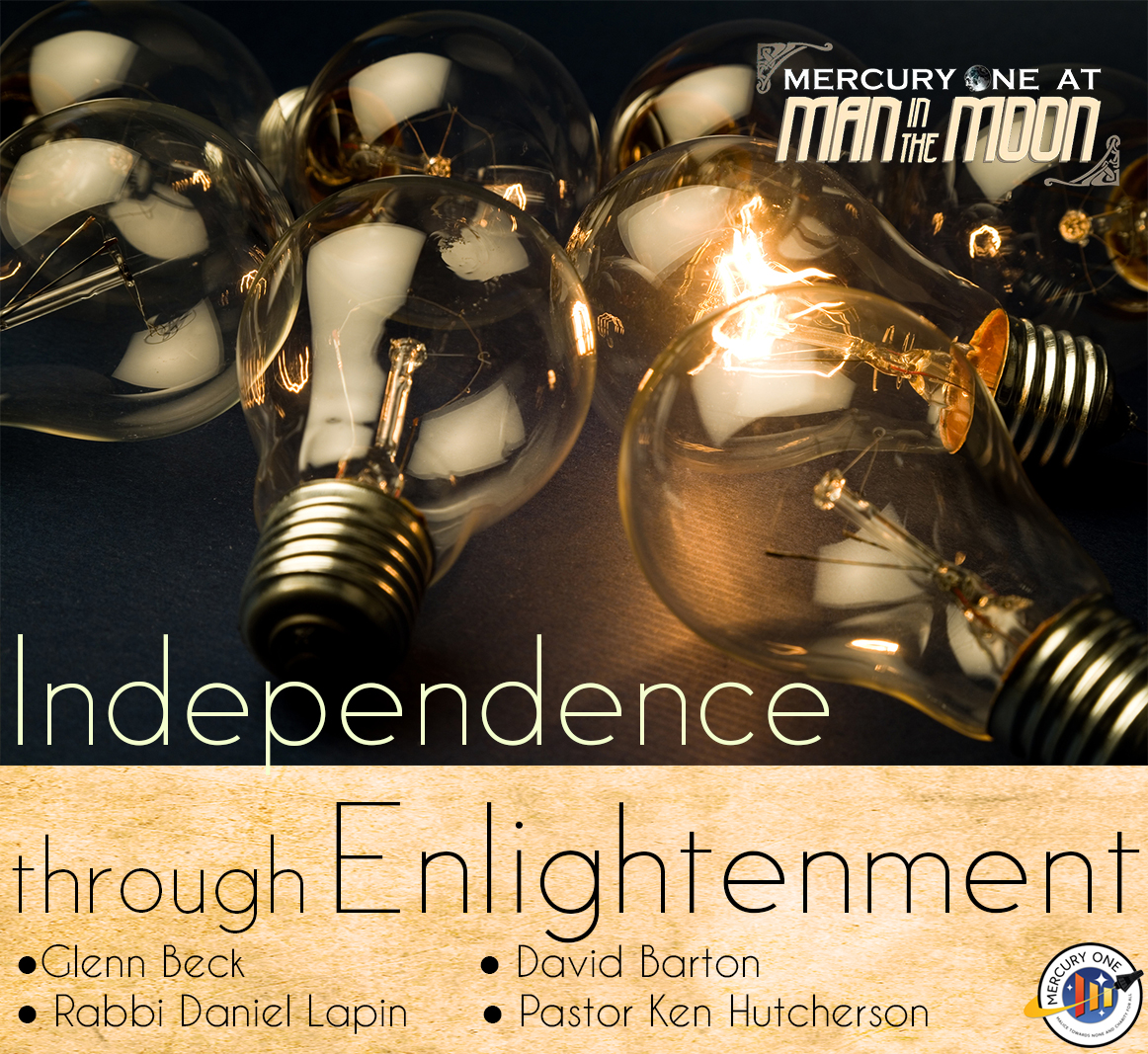 Independence Through Enlightenment
Since the time of the pilgrims, Americans have valued religious freedom. It was at the very core of their reasoning for coming to America. Our country has always held sacred the right to one's religious beliefs and practices. Throughout history various groups have been targeted for their religious beliefs. The Jews are the most obvious, but it has also been others such as the Catholics and Mormons. Today in America, the most religiously free nation on earth, all religions are under attack. This may very well be the next Civil Rights battle. It is no longer good enough to be a person of faith within your own home. It is time to draw a line in the sand and proclaim we will each preserve religious freedom for future generations as well as our own. Join us at the Hope Through Enlightenment conference where Glenn Beck, David Barton, Pastor Ken Hutchinson, and Rabbi Daniel Lapin will host a panel discussion followed by a chance for audience members to ask questions. They will discuss where we have been and where we are going, both as individuals and as a nation.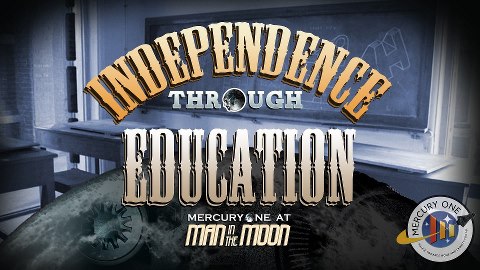 Independence Through Education
Our children will inherit the world. Learn about the direction our nation's education system is currently headed and find out who is leading the way to teach and enlighten the next generation—the right way. Pat Gray will host this event, joined by David Barton, Michelle Malkin and Johnnie Moore.
Independence Through History Museum
Take a tour of the Independence Through History Museum on July 4th. Be prepared to walk away with a completely new perspective on the history of our nation and the world. Learn through this never-before-combined array of and rare and priceless artifacts how the powerful forces of nature and the decisions of mankind have shaped our independence and brought us to where we are today. Here are just some of the items that will be on display at the museum:
- George Washington's original Badge of Merit (one of only three that were ever awarded)
- Edmund Burke's prayer Bible
- Joseph Smith's exquisite gold pocket watch
- Arnold Friberg's original painting, "The Prayer at Valley Forge" (on display for the first time since it was housed at Mount Vernon)
Listen to amazing speakers over the course of three days (July 4 - July 6). Speakers will include David Barton, Rabbi Daniel Lapin, Matt Kibbe, Mayor Mia Love, Congressman Chris Stewart, Tim Ballard, Senator Mike Lee, Richard Paul Evans, Charles Adelman, Leo Martin, Pat Gray, Stu Burguiere, Deneen Borelli, Larry Schweikart, David Brog and Brad Thor.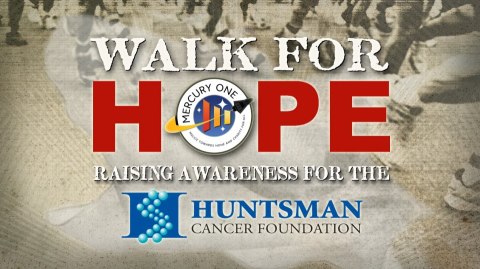 Walk for Hope, a 5k walk/run, is a Mercury One program designed to raise awareness for the Huntsman Cancer Foundation. This is the second annual "Day of Service" where Mercury One strives to provide service to the community we visit as part of our summer events.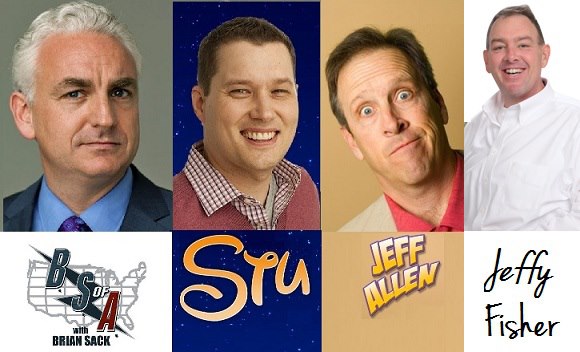 Top off your Friday night with some chuckles and laughs! Join Jeffy Fisher from the Glenn Beck program as he hosts the second annual Mercury One Comedy Night and takes the stage with Glenn Beck's radio co-host, Stu Burguiere, Brian Sack of the B.S. of A. and another top-notch comedian, Jeff Allen, for a show that will leave you holding your sides with laughter.
Gather with us at the Conference Center for the Church of Jesus Christ of Latter-day Saints to attend a live broadcast of Music and the Spoken Word, featuring the Mormon Tabernacle Choir. Music and the Spoken Word is a weekly 30-minute radio and television program of inspiring messages and music produced by Bonneville Communications. The program has become the world's longest-running continuous network broadcast and is carried on more than 2,000 radio and television stations and cable systems across the country and around the world. This is not an official Mercury One event, but all are invited to attend. Special recognition will be made before the broadcast to those who attend because of Man in the Moon.
Preferred Hotels
If you'd like to be right where everything is happening, be sure and book your stay at one of the Mercury One preferred hotels. All guest rooms come with complimentary high-speed internet and complimentary parking. Say you're with "Mercury One" for special rates:
Creating an Account
To get started, please create an account. This will allow you to manage your personal and billing information and to purchase tickets to multiple events without re-entering your information each time. Click "Create an Account" below.
Click on an event to learn more and to purchase tickets or register. Tickets will be available for pick up at the Grand America Hotel. Additional details will be sent via email.
Making a donation to Mercury One using the form below is NOT required.