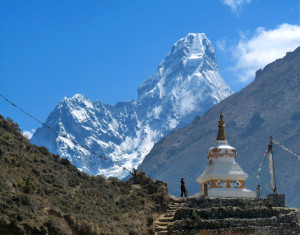 Donations are the lifeblood of the Himalayan Stove Project – your contributions, in whatever amount $10 or $10,000 allows us to continue our work "Every Dollar Helps".
When you click on the "Donate" button you will find several different ways to participate and join us in exercising our Moral Responsibility to "give back".
Thank you for your interest, help and support.
Your account information is handled by a secure third party who specializes in this kind of work and has a secure website, NONE of your personal information is retained by the Himalayan Stove Project. If you ask to be contacted, our provider will send your e-mail address to our secure contact-management provider.
YOU MAY DONATE ANY AMOUNT
BY SIMPLY TEXTING "STOVE" TO 50155
or complete the form below