Location
LightHouse Headquarters
1155 Market Street, 10th Floor
San Francisco, CA 94103
Date & Time
Friday, 01/27/2023
6:30pm PST - 9:00pm PST
Add to Calendar
01/27/2023 06:30:00 PM
01/27/2023 09:00:00 PM
America/Los_Angeles
Private Screening: Surpassing Sight
Image  Image Description: two cyclists on a tandem road bike wear blue racing gear and prepare to the start of cycling race. In the distance, many other cyclists perpare for the same race start under the shadow of tall, intimidating snow-capped mountain. Presented By Please join us for a special screening of "Surpassing Sight", the unbelievable true story of two highly successful blind businesspeople, Jack Chen and Dan Berlin, who take on the world's toughest cross country bike race.  After the film, please join us for a Q&A with the film's director, Lukas Behnken, and one of the film's stars, Jack Chen. Watch the trailer here, then register to join us.  ----------------------------------------------- EVENT DETAILS Date: Friday, January 27, 2023 Time: 6:30 - 9:00 p.m. Location: LightHouse Headquarters | 1155 Market Stree, 10th Floor
LightHouse Headquarters 1155 Market Street, 10th Floor San Francisco, CA 94103
About this Event
Image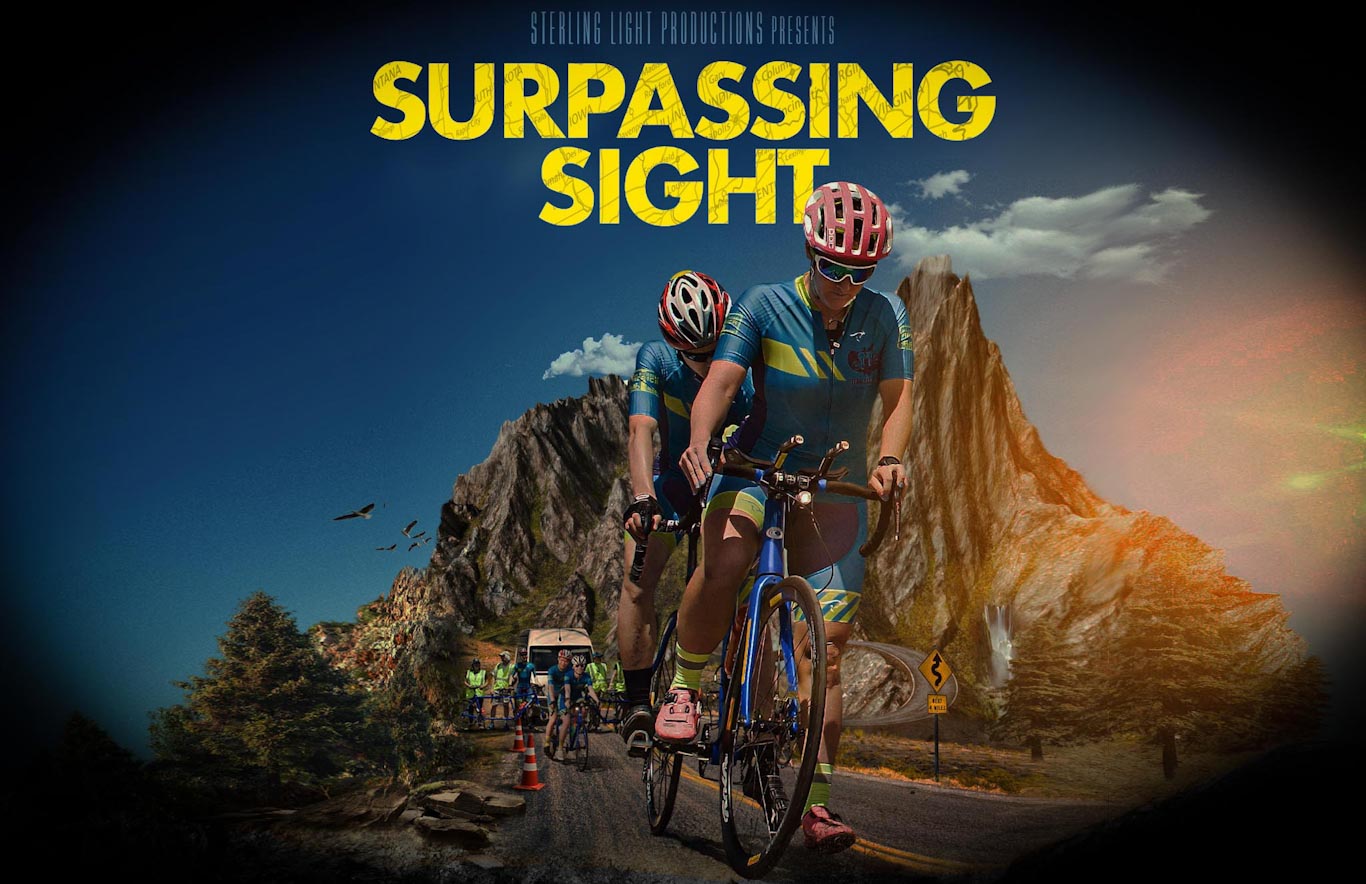 Image Description: two cyclists on a tandem road bike wear blue racing gear and prepare to the start of cycling race. In the distance, many other cyclists perpare for the same race start under the shadow of tall, intimidating snow-capped mountain.
Presented By

Please join us for a special screening of "Surpassing Sight", the unbelievable true story of two highly successful blind businesspeople, Jack Chen and Dan Berlin, who take on the world's toughest cross country bike race. 
After the film, please join us for a Q&A with the film's director, Lukas Behnken, and one of the film's stars, Jack Chen.
Watch the trailer here, then register to join us. 
-----------------------------------------------
EVENT DETAILS
Date: Friday, January 27, 2023
Time: 6:30 - 9:00 p.m.
Location: LightHouse Headquarters | 1155 Market Stree, 10th Floor
Getting There
LightHouse Headquarters
1155 Market Street, 10th Floor
San Francisco, CA 94103
Location
LightHouse Headquarters
1155 Market Street, 10th Floor
San Francisco, CA 94103
Date & Time
Friday, 01/27/2023
6:30pm PST - 9:00pm PST
Add to Calendar
01/27/2023 06:30:00 PM
01/27/2023 09:00:00 PM
America/Los_Angeles
Private Screening: Surpassing Sight
Image  Image Description: two cyclists on a tandem road bike wear blue racing gear and prepare to the start of cycling race. In the distance, many other cyclists perpare for the same race start under the shadow of tall, intimidating snow-capped mountain. Presented By Please join us for a special screening of "Surpassing Sight", the unbelievable true story of two highly successful blind businesspeople, Jack Chen and Dan Berlin, who take on the world's toughest cross country bike race.  After the film, please join us for a Q&A with the film's director, Lukas Behnken, and one of the film's stars, Jack Chen. Watch the trailer here, then register to join us.  ----------------------------------------------- EVENT DETAILS Date: Friday, January 27, 2023 Time: 6:30 - 9:00 p.m. Location: LightHouse Headquarters | 1155 Market Stree, 10th Floor
LightHouse Headquarters 1155 Market Street, 10th Floor San Francisco, CA 94103