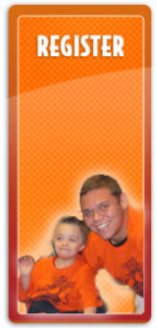 Walk 4 Friendship is a free community-wide fun-filled event attended by a broad cross-section of people who come together in a proud demonstration of community awareness, solidarity and support.
Walk with your feet... & help with your heart!
Date:
Sunday May 5, 2013
10:00 AM
Location:
Tawasentha Park
188 NY 146
Altamont, NY
Walk 4 Friendship is a 5k run and Family Walk that raises crucial funds and community awareness for The Friendship Circle - a nonprofit organization for individuals with special needs.Walk 4 Friendship begins with an inspirational opening ceremony followed by a 5k run and Family walk. Upon reaching the finish line, walkers enjoy a post-walk celebration with entertainment, activities, food and much more!
Can't Make it to our walk?
No problem-- you can still join us as a Virtual Walker.
Get involved:
Volunteer
Create a page
Make a Donation
Be a Corporate Sponsor

About The Friendship Circle
The Friendship Circle aims to provide children and teenagers with special needs with many of the social and recreational experiences that are currently available to the general community and to provide their families with respite and support. These experiences are essential building blocks for an indi vidual to acquire confidence and self esteem and to ultimately lead a productive, normative lifestyle.

You can learn more about the Capital Region Friendship Circle by visiting our website www.capitalfriends.org.