Race Training?
Are you getting in shape or training for this year's 5K?
Share your story/pics using #MHRace!
Want to volunteer in Race Village?
Send us email at advancement@marianhouse.org to learn more! 
The 2021 event is a hybrid race!
You can chose to join us at Lake Montebello on Saturday, September 18th to race our 5K route past Marian House headquarters or the 1 Mile Family Fun Run loop. 
Want to race virtually? Run, walk, bike, swim or hike to meet your personal goal, Saturday, September 11th-18th. 
Paid in-person and virtual racers will receive a race t-shirt, bib and a chance to win a race time awards. 
Individual fundraisers are eligible to receive race rewards. Both our top individual and team fundraisers will receive an award, along with the largest team.
Fundraising will continue until the weekend after the race, though Sunday, September 26th. 
All registrations, donations and raffle proceeds benefit Marian House.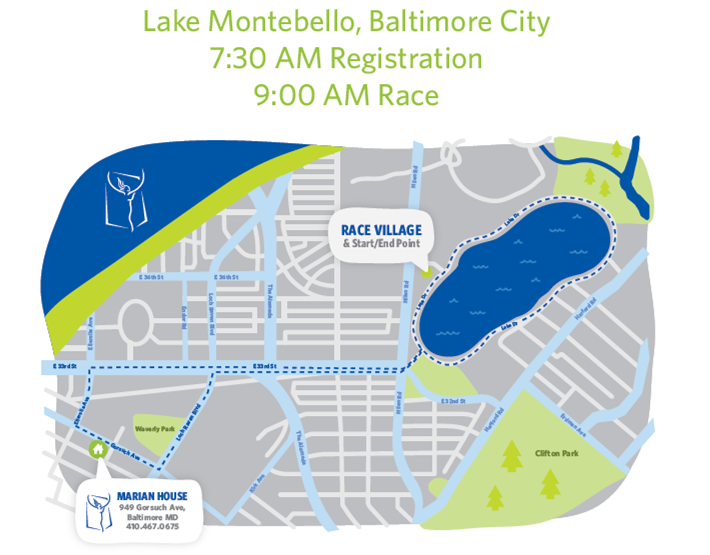 Peer to Peer Fundraising Goal
0
days
0
hours
0
mins
0
secs
New Fundraising Rewards!
Your individual fundraising this year's race will help support some of our local business partners.  
Individual 5K Fundraising Rewards
We want encourage your patronage at businesses giving back to their local community!