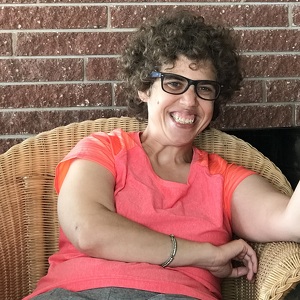 Ariel has had another incredible and enjoyable year at STAR. Her enthusiasm every morning is contagious. Each day is filled with community and recreational programs which bring her joy and increased independence.
How lucky is she to have such a wonderful program!
Please join our family on Sunday, May 5th for the annual STAR walk.  We would be thrilled to have you walk with TEAM ARIEL!
Please check the website below for the details and look at the bottom of the page for some pictures of Ariel.
The Levy Family
Lawrence Bahr

$30.00

Melissa Bahr

$30.00

Linda and Russ Wulf

$30.00

Rae Bahr

$15.00

Nora Bahr
0
days
0
hours
0
mins
0
secs
Our Supporters
Lily and Stuart Uram

May 2019

$5,000.00

Rabbi Michael Friedman

May 2019

$360.00

robyn blaser

May 2019

$150.00

Richard and Patricia Jay

May 2019

$500.00

Andrew Sinclair

May 2019

$53.00

Alan Kaye

To a great family ...we happily support this wonderful event !

May 2019

$150.00

stuart schwartzapfel

We're so pleased to support Ariel on this special day. Love Dana, Stu, Sadie and Nat Nat

May 2019

$212.00

Michael and Linda Magidson 1

May 2019

$250.00

Marissa, Benji and Kaia Kohn

May 2019

Shari Chiarulli

May 2019

Danielle & Vivienne Winfield

May 2019

$100.00

Huguette Cunitz

May 2019

$300.00

Arnold Penner

May 2019

$5,000.00

LANE STRUMLAUF

May 2019

$100.00

Liz, Chris and Eva Klopp

April 2019

$150.00

Robert and Doree Levy

April 2019

$2,000.00

josh levy

Love you Ariel! Nicole and Josh

April 2019

$180.00

Phyllis Rifas

Keep up the good work. Keep on smiling. Love you, Aunt Phyllis

April 2019

$318.00

Tina & Alan Richman

April 2019

$500.00

Myra & Mal Levy

April 2019

$159.00
Lily and Stuart Uram

May 2019

$5,000.00

Arnold Penner

May 2019

$5,000.00

Lilly Langotsky Stuart Uram

April 2019

$5,000.00

Robert and Doree Levy

April 2019

$2,000.00

Richard and Patricia Jay

May 2019

$500.00

Tina & Alan Richman

April 2019

$500.00

Barbara & Leonard Kuperman

April 2019

$500.00

William carroll

April 2019

$500.00

David Dembo

April 2019

$500.00

Ilana & Jamie Freedman

April 2019

$500.00

tracie golding

April 2019

$381.60

fredric levin

Hi Ariel, Miss you honey! You are awesome! Congratulations on the terrific fund raising job you are doing! Wish I could be with you, but I will be in Ohio at my niece's college graduation that weekend. See you soon! With love, Rick Levin and family

April 2019

$371.00

Rabbi Michael Friedman

May 2019

$360.00

Phyllis Rifas

Keep up the good work. Keep on smiling. Love you, Aunt Phyllis

April 2019

$318.00

Sharon Bahr

April 2019

$318.00

Huguette Cunitz

May 2019

$300.00

Marna and Stuart Novack

April 2019

$265.00

Adele and Neil Bayer

To our favorite STAR! Good luck and have fun!

April 2019

$265.00

Michael and Linda Magidson 1

May 2019

$250.00

linda stern

April 2019

$250.00