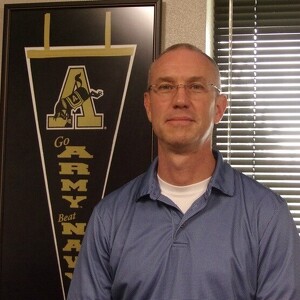 Michael Porter
October 21, 2023 5:30pm - 9:00pm
My Personal Fundraising Page
I am honored to participate as a contestant in Mr. Central Florida 2023 by representing Saddle Creek Logistics Services and the legacy of generosity demonstrated by the company and founder, Mr. David Lyons.
I was recently invited to the Central Florida Speech & Hearing Center to learn more about the services they have provided our community for over 60 years. For those who are unfamiliar, they are a not for profit, charitable organization.  All donations made to sponsor me in this event will be used toward their mission "to provide the highest quality speech, language and hearing services, always in a caring manner" and are tax-deductible. 
I and my family understand the value of this charitable organization as my nephew benefited from many years of speech therapy.  Without your generous donations, many children and adults cannot live a life as we do.
I thank you in advance for your support of this organization and the many who will benefit from their hard work and commitment.
About Central Florida Speech & Hearing Center
The Center is a 501(c)3 nonprofit organization that depends on the generosity of the community to support patients that require subsidized funding. It is through these individuals and organizations that we are able to turn no one away for services.
The majority of the children treated at the Center are underinsured and have nowhere else to turn for services.
230 kids come to the Center each week for speech therapy; 90% of them require subsidized funding.
The Center's diagnosis of children with hearing loss has increased by 300%.
Last year, the Center doubled the number of patients seen for hearing sevices.
Over 96,000 citizens in Polk County have a documented hearing loss.
Hearing loss is associated with high blood pressure, dementia, diabetes and falling.
Mr. Central Florida is the Center's annual fundraiser, providing the funds needed to serve thousands of patients each year!
Help me Meet my Goal!
0
days
0
hours
0
mins
0
secs
My Supporters
James Sidou

2 days ago

$240.00

Ed & Rita Hafferly

6 days ago

$100.00

Yvonne Jordan

2 weeks ago

$75.00

Anonymous

2 weeks ago

Dina & Steve Monica

2 weeks ago

$60.00

Steve Porter

2 weeks ago

$25.00

Anonymous

2 weeks ago

$25.00

Sandra Porter

3 weeks ago

$60.00

Anonymous

3 weeks ago

John

Hooah! Go Army Beat Navy! (No ability to leave a message when buying a raffle??)

3 weeks ago

Anonymous

3 weeks ago

Anonymous

3 weeks ago

Anonymous

3 weeks ago

Anonymous

3 weeks ago

Anonymous

3 weeks ago

Anonymous

3 weeks ago

Anonymous

3 weeks ago

$60.00

Anonymous

3 weeks ago

Anonymous

3 weeks ago

Anonymous

3 weeks ago

Brent Willis

Congrats on Mr. Central Florida.....Let's go win this!!!!

3 weeks ago

$100.00

Anonymous

3 weeks ago

Angele Dean

3 weeks ago

$120.00

Anonymous

3 weeks ago

Joyce K.

Michael, Freedom isn't free, thank you for your service! Best of luck in reaching your goal, great cause!

3 weeks ago

Joyce K.

3 weeks ago

Watson Clinic LLP

3 weeks ago

$500.00

Anonymous

3 weeks ago

Pam

Good luck, Michael! And thank you for your service!

3 weeks ago

Anonymous

Michael - thank you for stepping up to this!

4 weeks ago

$265.00

Steve Porter

Navy Trumps Army every day, all day! Good Luck LB!

4 weeks ago

$150.00

Chris Bolen

4 weeks ago

$53.00

Eva Porter

"A true leader has the confidence to stand alone, the courage to make tough decisions, and the compassion to listen to the needs of others." This defines you perfectly, so proud of you.

4 weeks ago

Alumni "The Long Gray Line" | U.S. Military Academy West Point

Go Army Beat Navy!

4 weeks ago

Harshil Aghera

Last month
Saddle Creek Logistics Services

Last month

$5,000.00

Watson Clinic LLP

3 weeks ago

$500.00

Dr. William Roth

Last month

$500.00

Anonymous

Michael - thank you for stepping up to this!

4 weeks ago

$265.00

Anonymous

Last month

$265.00

James Sidou

2 days ago

$240.00

Bryan Saterbo

Mike, Congratulations on all of your success and future achievements Bryan

5 weeks ago

$200.00

Steve Porter

Navy Trumps Army every day, all day! Good Luck LB!

4 weeks ago

$150.00

Douglas Johnston

Last month

$150.00

Anonymous

Last month

$150.00

Art and Sandy Porter

Wishing you and Central Florida Speech and Hearing Center success

Last month

$150.00

Anonymous

3 weeks ago

Angele Dean

3 weeks ago

$120.00

lisa venable

I'm expecting big things for this donation Mr, Porter!

Last month

$110.24

Dwight Pate

Good Luck

5 weeks ago

$106.00

Anonymous

Last month

$106.00

Trista Otto

Thank you for supporting CFSHC!

Last month

$106.00

Ed & Rita Hafferly

6 days ago

$100.00

Brent Willis

Congrats on Mr. Central Florida.....Let's go win this!!!!

3 weeks ago

$100.00

Yvonne Jordan

2 weeks ago

$75.00

Dina & Steve Monica

2 weeks ago

$60.00

Sandra Porter

3 weeks ago

$60.00

Anonymous

3 weeks ago

Anonymous

3 weeks ago

Anonymous

3 weeks ago

Anonymous

3 weeks ago

$60.00

Anonymous

3 weeks ago

Anonymous

3 weeks ago

Anonymous

3 weeks ago

Anonymous

3 weeks ago

Joyce K.

3 weeks ago

Harshil Aghera

Last month

Chris Bolen

4 weeks ago

$53.00

Stacey Loyd

Great candidate for a great cause!

4 weeks ago

$50.00

Anonymous

Last month

$30.00