Online Registration for the


2023 Sparrow Gala has ended.

Don't worry! If you would still like to join us you can register at 6 p.m. at the door today. If you have questions please contact the Sparrow Foundation office at 517.364.3620 or foundation@sparrow.org.



Sparrow Gala

Feb. 25, 2023 | 6 - 11 p.m.
High Caliber Karting & Entertainment

Ladies and gentlemen, start your engines — it's time for one more lap around the track! Join us for a thrilling night of racing and connection as we shift into gear for a great cause. This year is another unique twist on our classic gala, with activities like high-speed go karting and axe throwing alongside our traditional silent auction, delectable food, and cocktails. This will be our last elevated-casual gala before returning to the traditional, formal dress in 2024, so don your favorite racing-chic attire to get in on all the action.
 
Proceeds benefit Emergency Services at Sparrow. 
From the region's only Level-1 Trauma Center to emergency departments that span our region, wherever an emergency happens, Sparrow is near.
Silent Auction & Bucket Raffle Details
Begins at 6 p.m. 
Ticket sales end at 8:50 p.m.
Both auction and raffle will close at 9 p.m.
Winners announced and pickup begins at 9:30 p.m.
If you are not present to pick up your winnings, Sparrow Foundation will contact you the following week.  
Silent Auction:  
The silent auction portion of Gala will be focused on experiences, and in honor of old school Galas, will be paper bidding sheets rather than using the Givi app. If you've already registered for Givi, don't worry! You don't need to take any additional steps other than to come visit the silent auction at Gala and bid using the paper bidding sheets provided.
 
NEW - Bucket Raffle 
A new feature for 2023 is the addition of a bucket raffle. Guests will have the opportunity to purchase raffle tickets and place them in the bucket(s) of the item(s) they hope to win. Ticket prices are listed below and will be sold at several locations throughout the evening. Tickets can be purchased by cash or credit card and there is no limit to the number you can buy.  
Ticket prices: 
1 for $20  
6 for $50
20 for $100 
Map of High Caliber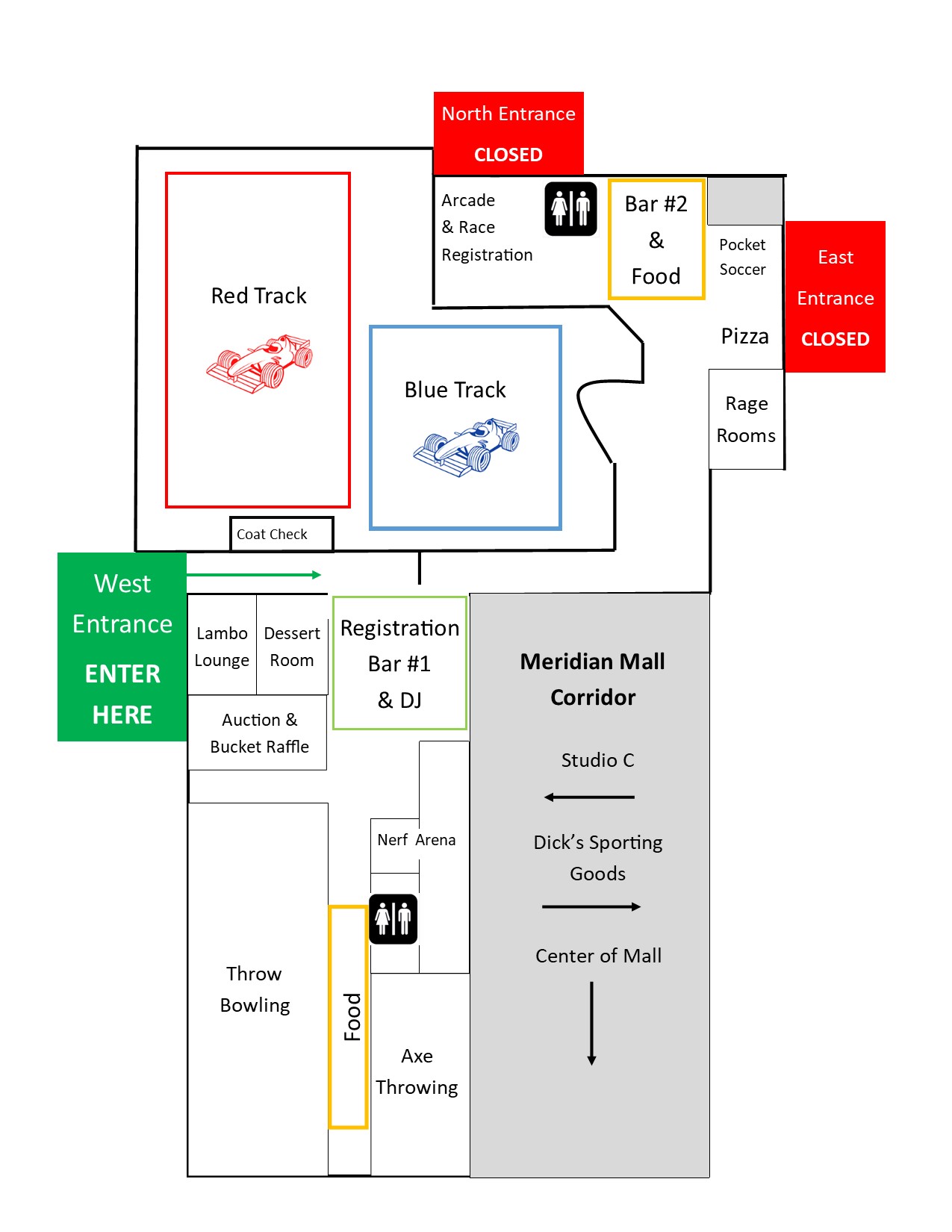 Our Newest Participants
JA

Jonathan A. Levy

TO

tom ostrander

AA

Ashley Aikens

WA

Wesley Avery

DW

Doug Watters

PD

Price Dobernick

MQ

Muhammad Qawwee

MT

Maddie Trezise

CZ

Connor Zook

YA

Yvonne Anderson
View All
Thank you to our sponsors
PRESENTING SPONSOR

INDULGE SPONSORS

UNWIND SPONSOR

ENCHANT SPONSORS

DELIGHT SPONSORS

EXCITE SPONSOR

CHARM SPONSORS

Anesthesia Today Staffing

Timothy & Michele Brannan

Constellation

Eyde Development

Nancy & David McKeague

Shaheen Cadillac

Triterra

REV IT UP SPONSORS

Mark Castellani, MD & Lisa Hildorf 

James & Maria Dover

Friedland Industries

Dr. Wanda Lipscomb & Mr. Keith Lipscomb

Peggy Malovrh

Paula & Don Reichle

Therapy Today Counseling & Consulting

BROADCAST SPONSOR

SPECIAL THANKS TO
Pricing:
$15o per guest
Guests must be 21 or older
 
Registrations are non-refundable. Should attendance policies in place at time of the event or your personal reasons (illness, change of plans, etc.) prohibit you from attending the event, your registration fee will become a tax-deductible donation to the Sparrow Foundation, with no benefits or services provided, helping to advance the care that Sparrow provides for our community.
Registrations are transferrable; if you are unable to attend and wish to gift your registration to someone else, please feel free to do so. Please contact us at Foundation@sparrow.org with the new registrant's information so we can properly update our records.
Gala 23 Hosts
Dr. Iftiker Ahmad & Priscilla Wade
Deborah Allen &
The Honorable Judge Donald Allen
Mark DeLuca
Dr. Paul Entler & Dr. Dana Fletcher
Tracy Farthing & Jon Farthing
Monique Field-Foster & Eric Foster
Rubén Martinez, Ph.D. & Roxanne Truhn
Jordan Munsters & Julissa Munsters
Dr. Mike Yokell
High Caliber Featured as 2021 Regional Growth Award Recipient
Thank You to our Generous Sponsors!
If you have questions about the Gala or are interested in this or
any other sponsorship opportunity, please contact Cindy Watters,
Regional Development Officer, at cynthia.watters@sparrow.org or
by phone at 517.364.3619.
UNWIND SPONSOR