Thank You!
From the Walk Ahead for a Brain Tumor Cure committee and all of us at the UC Gardner Neuroscience Institute, thank you for your continuous support of Walk Ahead for a Brain Tumor Cure!
You can continue to help us reach our goal of raising $350,000 by December 31 by donating to us HERE!
Thank you for all you do and  we will see you next year!
The University of Cincinnati Brain Tumor Center, a regional destination, provides innovative and compassionate care for patients with brain tumors while striving to find cures and discover why these tumors occur. 
Funds from our past events have helped us achieve new benchmarks in brain tumor research.  Each year, this event helps support at least two pilot research grants for our UC researchers who are determined to find a brain tumor cure. 
Several of these projects have led to clinical trials, including one that could change the face of cancer treatment.
Top 10 Fundraising Teams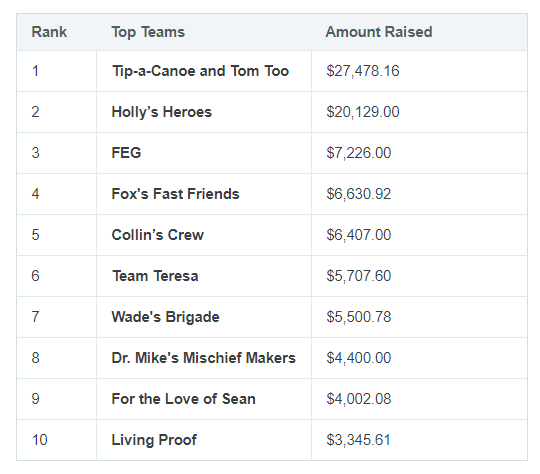 Walk Ahead for a Brain Tumor Cure 2020 – Thank You for your Support
0
days
0
hours
0
mins
0
secs
Walk Ahead "Weekly Watch" Calendar
Walk Ahead Scavenger Hunt
Think you can participate in all the activities Walk Ahead for a Brain Tumor Cure has to offer?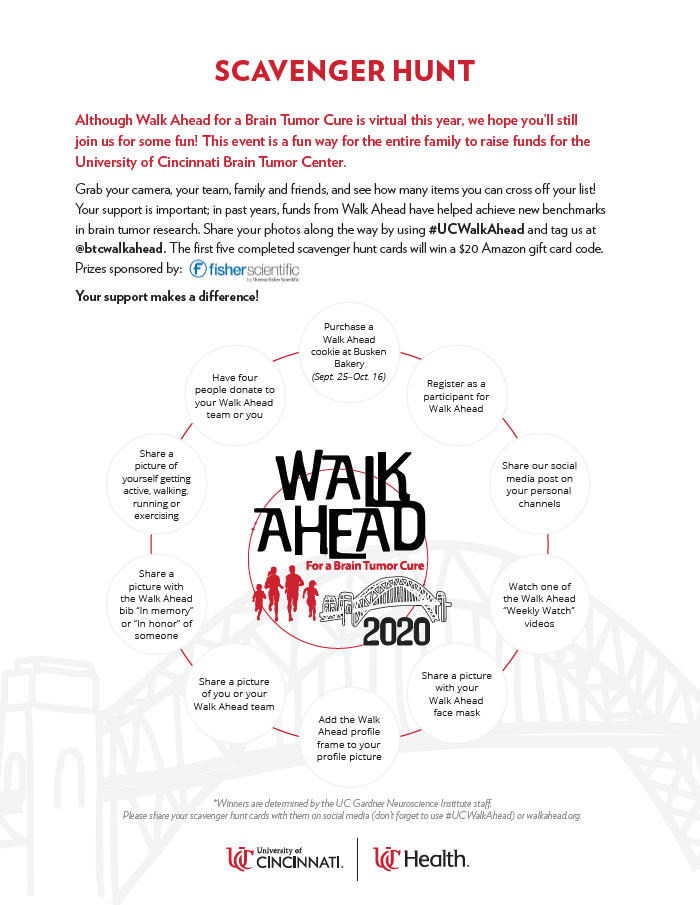 Walk Ahead Scavenger Hunt Card.pdf
Complete the Walk Ahead Scavenger Hunt Card and submit to UCGNIstaff@uc.edu and post to Facebook with the #UCWalkAhead.
First 5 to submit completed Cards win a $20 Amazon Gift Card code sponsored by:

Share Walk Ahead on your Social Media!
Download the below graphics and share on your favorite social media platform! Don't forget to use the hashtag #UCWalkAhead
Facebook: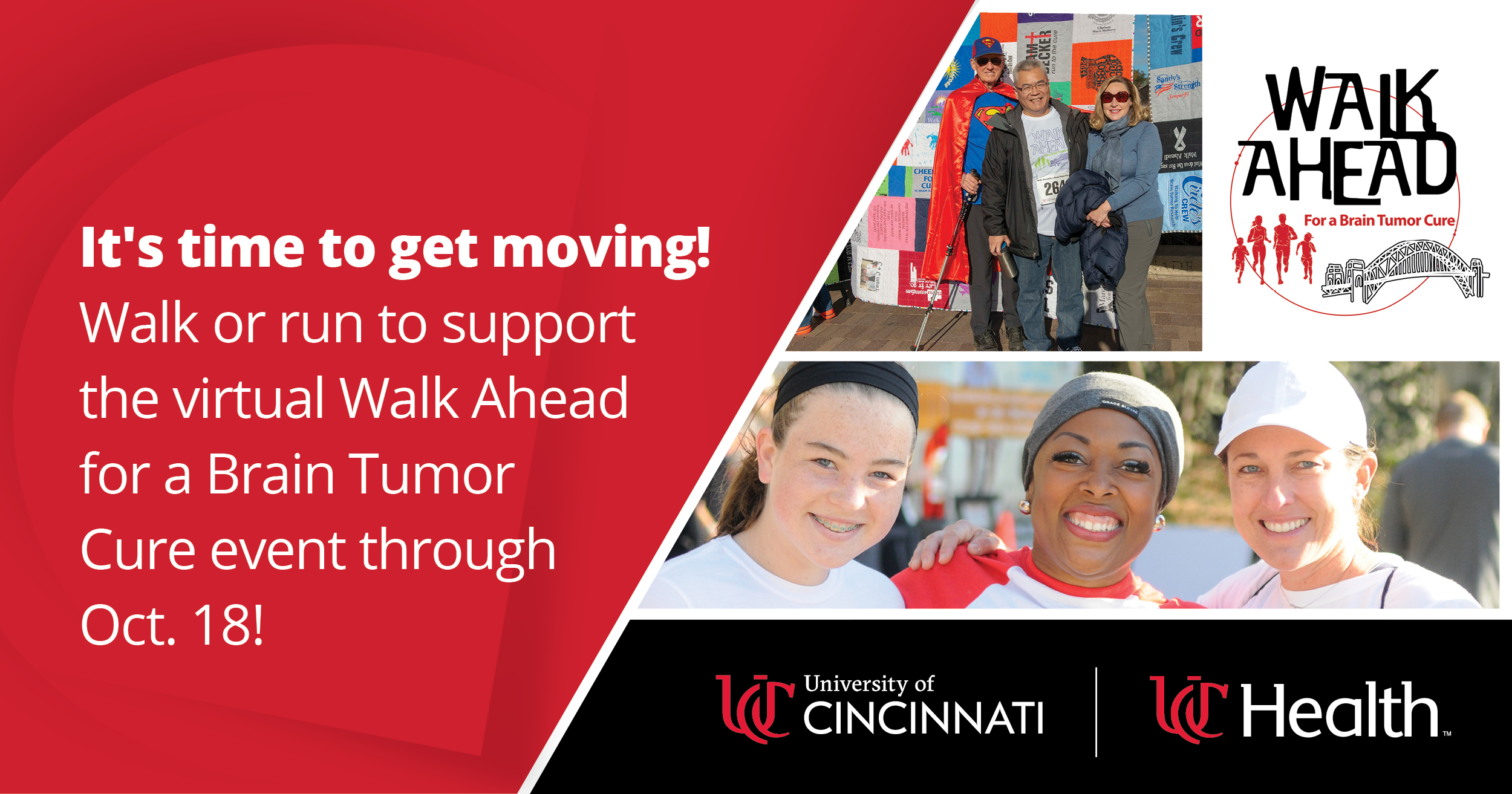 Twitter: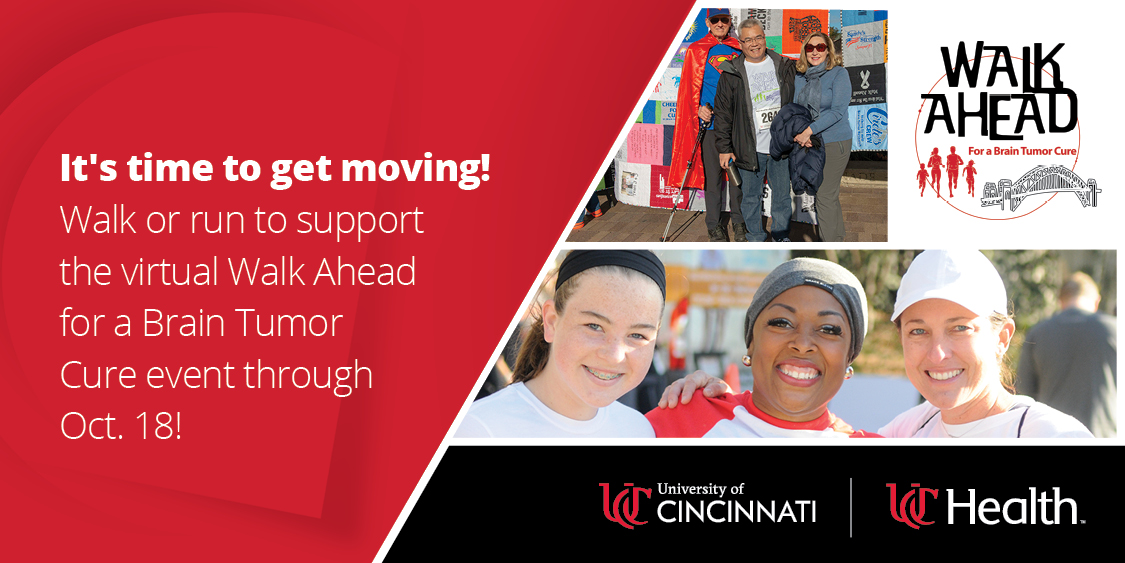 LinkedIn:
Questions?
 Contact us at allison.brucato@uc.edu or 513-703-9398