First off how did I come up with our team name mi alma mía... My grandmother, Mom Mom calls all of her children, grandchildren, and great grandchildren mi alma mía and she usually follows it with my precious angel. I knew this would be the perfect name for our group because Children's Minnesota and Minnesota Perinatal have been very close to my familiy and my heart  over the last year. 
I found out at 10 weeks pregnant I was having twins. Justin and I were shocked but after taking a breath and me swearing off ever having a mini van (haha, now I am driving a Honda Odyssey). We started planning for our future family of 5.   Then at my 20 week ultrasound I learned our twins had Twin to Twin Transfusion Syndrome. I had laser surgery right away to correct it and was told we might lose one of our girls. After bed rest at home  for 12 weeks I was told the girls would grow better outside of the womb so at 32 weeks Carly Mae and Sydney Hannah were born. They spent 29 days in the special care nursery and both had Hernia surgery before coming home January 12, 2018. These girls are stronger than I ever imagined.  After coming home we have continued coming back to Children's for Craniofacial appointments, ENT appointments, and a hospital stay for Carly that resulted in a diagnosis of laryngomalacia. Our family feels that Children's Hospital and Minnesota Perinatal have become like a second family to us. I am excited to participate and be a part of such a wonderful event on June 9. I would appreciate any donation made to our page and if you can I would love for you to join our family as we walk for Carly and Sydney.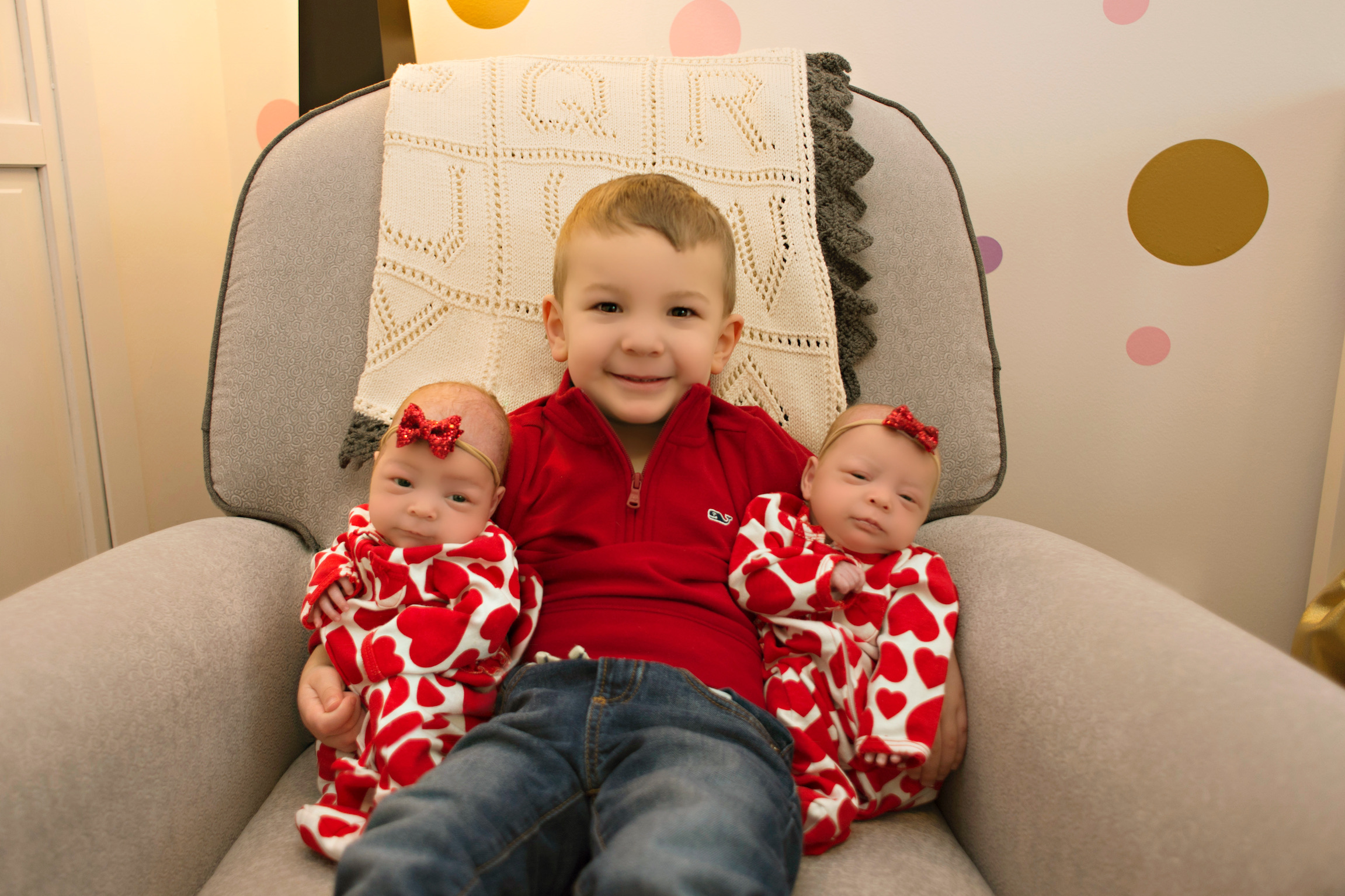 Sydney Ross Carly first of many photo shoots.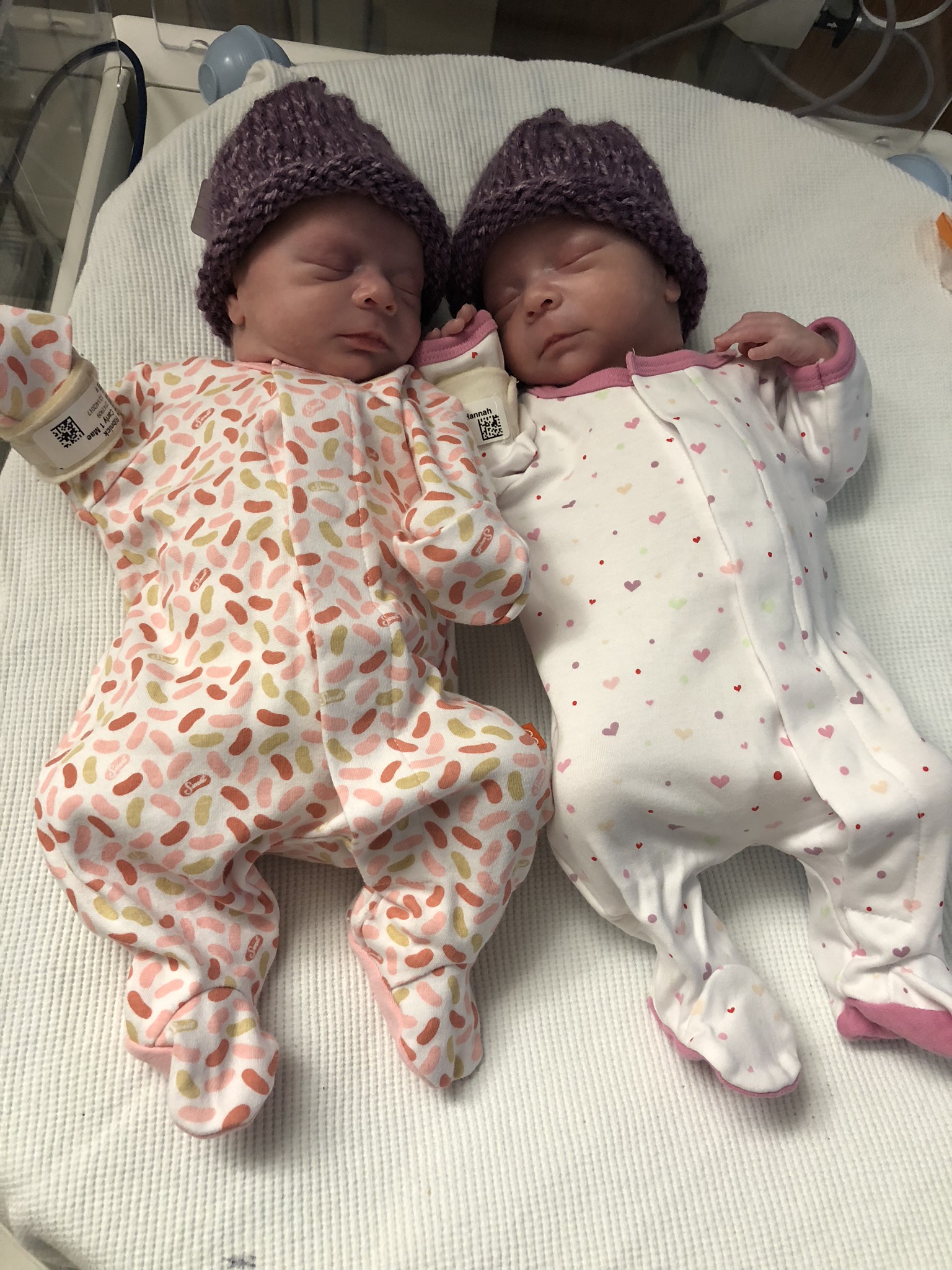 Carly and Sydney on the day they went home from Special Care Nursery.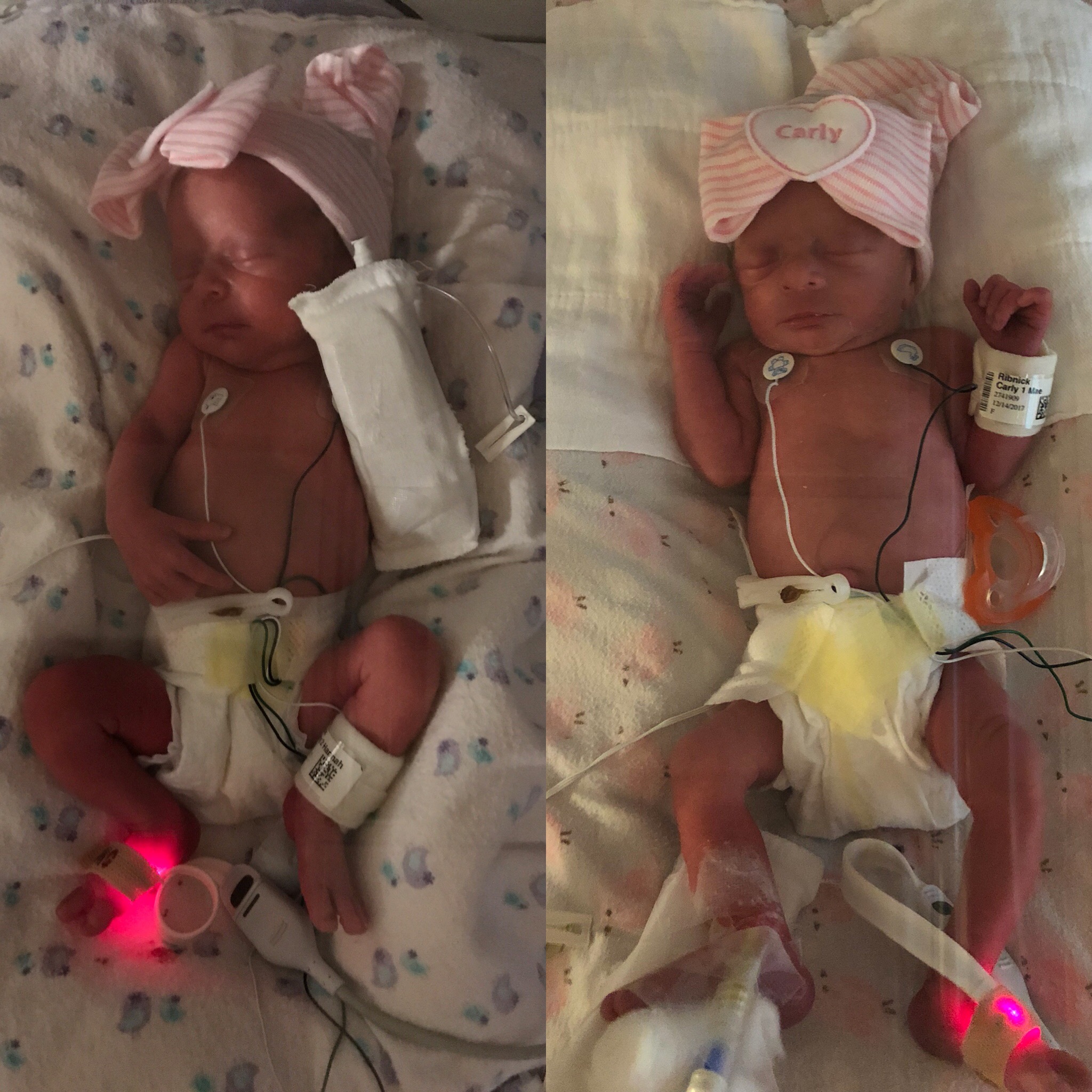 Carly and Sydney
My Supporters
Renay Blumenthal

May 2018

$50.00

NANCY GOLDBERG

love seeing all the photos on FB...and so glad everyone is doing well! xoxo, nancy

May 2018

$25.00

Nancy Fink

April 2018

$100.00

Kelly Schwartz

What an amazing event and amazing family! We are so happy for your little family of 5! :) - Kelly and Adam

April 2018

$50.00

Anonymous

Erica and Justin and family--so happy for your beautiful family. I know it has been challenging but you will all be stronger from this experience. My nephew's son was 1.5 pounds when he was born at Children's Hospital and is now in 1st Grade. It is an a

April 2018
Laurie Micheau

Erica, I have followed your's and the girls progress through your mom. What a long and difficult road but what beautiful rewards you have received! Can't wait to meet the girls in person!

April 2018

$250.00

Kim Fisher

This is such a great way to honor Mommom, the twins and all the kids helped by childrens' hospitals around the world. We love you all!

April 2018

$180.00

Nancy Fink

April 2018

$100.00

Jeanie & Al Benaroya

Have a GREAT time!

April 2018

$100.00

William Ribnick

In honor of our beautiful granddaughters. Love, Nana and Papa

April 2018

$100.00